Employee verification roulette, by the rules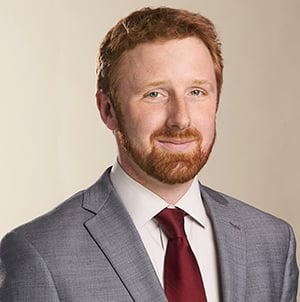 In recent months, immigration has reemerged as a hotly-contested political issue. Although the ultimate resolution is difficult to predict, the potential for millions of undocumented immigrants to obtain deferred action or other temporary employment benefits will undoubtedly create challenges for employers.
Current laws concerning employment verification were established through the Immigration Reform and Control Act of 1986, or IRCA, which made it unlawful for a person to hire, recruit or refer for employment, or continue to employ, so-called unauthorized aliens. Many employers are familiar with this requirement through the ubiquitous Form I-9 and the more recent "e-Verify" system.
In addition, IRCA expanded the anti-discrimination provisions of Title VII of the Civil Rights Act of 1964, which prohibits retaliation and discrimination in the hiring, firing, recruitment, promotion and other terms and conditions of employment on the basis of national origin.
Title VII applied only to employers with 15 or more employees, but IRCA expanded the limit to employers with between four and 14 employees.
The law also preserves an employer's right to reject "unauthorized aliens" from employment without running afoul of its so-called "unfair immigration-related employment practices" provisions.
The anti-discrimination provisions of the IRCA were supplemented by the Immigration Act of 1990 and Illegal Immigration Reform and Immigrant Responsibility Act of 1996, which together prohibited so-called document abuse discrimination.
New Hampshire state law provides complementary directives concerning employment verification and equal opportunity. The Citizens Job Protection statute assigns civil penalties for the employment of workers not in possession of valid employment authorization documents. These provisions must be balanced against the portions of the New Hampshire Law Against Discrimination, which also provides protection against employment discrimination based on national origin.
Two questions
In practice, the competing directives of IRCA, Title VII and related New Hampshire state laws have created a regulatory minefield for employers trying to reconcile employment verification with lawful employment practices.
In addition, courts and administrative agencies interpreting these laws have developed a burden-shifting framework whereby an employer's legitimate business reason for making an adverse employment decision may be considered mere pretext for actual discriminatory motives.
This means that even those employers legitimately concerned with a potential hire's authorization for employment may face allegations that such concerns are a cover for discriminatory practices.
The Office of Special Counsel (OSC) of the Justice Department's Civil Rights Division has issued guidance identifying permissible ways of phrasing pre-employment screening questions. It has suggested in advisory letters that an employer may ask the following two questions and avoid charges of citizenship discrimination:
1. Are you legally authorized to work in the United States? 2. Will you now or in the future require sponsorship for employment visa status or "will now or in the future require sponsorship for an immigration related benefit?"
A decision not to hire based on a negative response to either of these questions is generally considered nondiscriminatory.
Employers who adopt the OSC's suggested questions are also advised that they can communicate to an unsuccessful applicant that the "employer's unwillingness to sponsor the applicant" was the reason for the decision not to hire.
Moreover, the Equal Employment Opportunity Commission suggests that employers wait to check employment authorization until after the hiring decision has been made. The EEOC also suggests that employers place the following statement on their employment application: "In compliance with federal law, all persons hired will be required to verify identity and eligibility to work in the United States and to complete the required employment eligibility verification document form upon hire."
Uniform screening
In contrast, pre-screening questions that ask applicants if they will "now or at any time in the future require the filing of any application or petition with U.S. Citizenship and Immigration Services" may be considered discriminatory. This is because the question is broadly worded to encompass employment authorization not depended on employer sponsorship, and, as a result, could discourage protected U.S. citizens, lawful permanent residents, refugees and asylees from applying for the position.
Moreover, the reference to immigration filings could serve as an inference that national origin is a factor in hiring.
Similarly, the requirement that an employee present certain employment authorization documents specified in the Form I-9, over other acceptable Form I-9 documents, is generally considered prohibited document abuse discrimination and should be avoided.
Alternatively, emphasizing that an employer will not "sponsor applicants for certain work visas" and specifying a date by which the applicant must be eligible to begin work in pre-employment applications may be a permissible means of identifying employment authorized job candidates.
The employer must be careful, however, to ensure that pre-employment screening is both uniform and limited to matters relating to employment. Failure to do so could serve as proof of national origin discrimination, according to EEOC guidance.
Nathan P. Warecki, an associate with the law firm of Sheehan Phinney Bass + Green, can be reached at 603-627-8189 or nwarecki@sheehan.com.