Electric transmission costs scrutinized at NH Energy Summit
But ISO New England still sees 'precarious' energy supply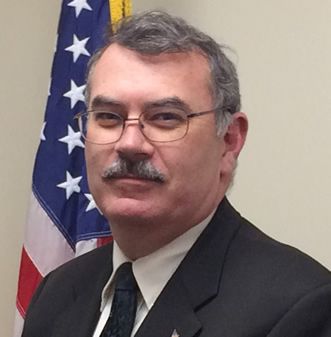 The reason your electric bill is going up is not because of the cost of energy but the increased expense of transmitting it from the generator.
At least that was the takeaway from a panel discussion at Monday's New Hampshire Energy Summit in Concord. The panel members indicated that regulators were allowing ratepayers to overpay utilities for building transmission lines, some of which might not even be necessary in the long run.
Such talk might be music to the ears of the opponents of the proposed Northern Pass transmission line who were protesting outside, but regulators and utilities say that more transmission lines are needed to insure reliability, that energy costs still account for more than half of the amount of an electric bill, and it is price volatility that's driving up costs.
Energy costs on the New England wholesale energy market have fallen by nearly half in the last eight years, while transmission costs have risen more than fivefold, said Don Dolan, president of the New England Power Generators Association, a member of that summit panel. In New Hampshire, the disparity is not as great, since energy rose by about 7 percent during the period.
New Hampshire Public Utilities Commissioner Bob Scott, who said he examined Eversource rates from 2005 to 2015, said that transporting the power seemed to be the biggest contributor to the rise in costs. According to Scott, distribution costs increased by 78 percent, and transmission costs rose 374 percent.
Scott partly blamed the increase on regulators, including the Federal Energy Regulatory Commission and ISO New England, which oversees the region's power pool.
Substantial new investment is necessary, Scott said, but utility-affiliated companies have been getting high equity returns, generous incentive payments and large cost overrun reimbursements for transmission projects.
FERC has been ineffective in controlling this, he said, though it did pass a rule that required more competition in awarding the projects. But it has also waived that rule too frequently, he said.
Scott also suggested that ISO New England was too "conservative" when it comes to reliability.
That was also the view of Susan Geiger, a former PUC commissioner who is now part of the law firm Orr and Reno's Energy Group. She said federal regulators think relatively short term, perhaps a 10-year horizon, when making decisions on projects that will last a lot longer. If they look ahead more, and consider the advancements in conservation and renewable energy, it might not be approving the construction of as much energy infrastructure
Geiger also said that local and state regulations drive up transmission costs as well. New Hampshire, for instance, increased application fees, mitigation requirements and made it more difficult to employ eminent domain.
Energy efficiency
The other way to cut transmission costs is to lower local demand by encouraging more energy efficiency and increasing distributed renewable energy, such as rooftop solar, according to a panel on renewable energy.
New Hampshire Consumer Advocate Don Kreis lauded a recent decision to establish an energy efficiency standard and pointed to a report released last week that said $37 million was raised by increasing the system benefits charge and that it would result in $148 million in savings to ratepayers. "That, folks, is real cash savings," he said.
Panelists also discussed PUC proceedings to permanently lift the cap on net metering for renewable energy (which would require the commission to come up with a fair reimbursement price for energy produced by rooftop solar generators) and another more amorphous docket involving a smart energy grid. A decision on the former is due in March and a report on the latter should be out in February.
Meanwhile, state lawmakers are considering appropriating more money to the PUC to intervene in transmission rate approval proceedings at the regional and national level, state Sen. Dan Feltes told NH Business Review during the summit. The subject came up at an Eversource restructuring hearing, and lawmakers hope to question an official from ISO New England in the next few weeks, he said.
But FERC Commissioner (and former chair) Cheryl LaFleur, in a keynote address preceding both panels, hardly mentioned the rising cost of transmission. While acknowledging the increase in renewable energy, she emphasized that rooftop solar was "not a complete solution." Instead, she talked about natural gas being the "primary fuel" to "balance" renewable energy.
There was a surplus of generation and transmission twenty years ago, LaFleur said, but with the retirement of large nuclear plant and coal plants in the region, New England is now in the midst of a major "energy investment cycle."
But this is the first such cycle in a new competitive energy environment, and FERC is looking at some kind of greenhouse gas pricing mechanism that could help the market deal with a patchwork of local and regional environmental regulations.
Energy costs
No ISO New England representative spoke at the conference Monday but on Sept. 28, Gordon van Welie, its CEO, gave a presentation at the New England Council Regional Energy Discussion in Manchester. Van Welie said the grid's operating system was "precarious" in the winter and "unsustainable" during extreme weather conditions.
Van Welie was primarily talking about natural gas infrastructure, not transmission lines, but his emphasis was more on building more infrastructure to reduce energy costs, not on getting transmission costs under control.
And that's how it should be, said Eversource spokesman Martin Murray.
Murray didn't deny that transmission costs were going up, but he noted that they still only account for about 10 percent of an electric bill, whereas energy costs account for more than 50 percent. And it's the volatility of energy costs that is the "major threat to pricing and reliability," he said.
For instance, Murray said, on Aug. 11, real-time pricing spiked up to $2,000 per megawatt hour. Meanwhile, transmission increases have been "stable, sensible, modest and necessary."
That's why most customers have their eyes on "the energy cost in their bill," Murray said.