Dress codes and discrimination
Motive the key in Abercrombie Supreme Court case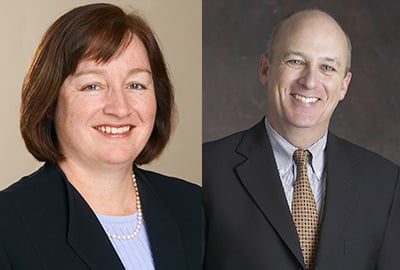 On June 1, the U.S. Supreme Court in an 8-1 decision ruled that Abercrombie & Fitch could be liable for religious discrimination for refusing to hire a Muslim teenager because she wore a headscarf – even though the interviewer did not ask whether she wore the scarf for religious reasons and the applicant did not ask to be excused from Abercrombie's dress code.
The implication for employers in EEOC v. Abercrombie & Fitch Stores Inc. goes beyond Abercrombie's dress code policy and the facts in this case.
When 17-year-old Samantha Elauf arrived for her job interview at Abercrombie, she did not explain that she was wearing a headscarf in keeping with her Muslim religion. The interviewer also did not mention the headscarf. However, Abercrombie has a dress code "Look Policy" that prohibits employees from wearing "caps." The interviewer asked her manager whether Elauf's headscarf was a "cap," and apparently said that she believed Elauf wore the headscarf because of her religion. The manager confirmed that the headscarf would violate the policy. Even though the interviewer initially rated Elauf as qualified for the job, she was not hired.
The EEOC sued Abercrombie in federal court, asserting that the company had violated Title VII, the federal law prohibiting discrimination against applicants and employees "because of" their religion (among other protected characteristics). At trial, Elauf was awarded $20,000. The court of appeals overturned that award because Elauf never informed A&F that she wore her headscarf for religious reasons and did not request that the policy be adjusted to accommodate her religious practice.
Because Abercrombie did not "know" that Elauf needed a religious accommodation, the court of appeals decided that the company did not engage in intentional discrimination or violate Title VII when it enforced its neutral "Look Policy."
The Supreme Court disagreed. The court confirmed that an employer cannot refuse to hire an applicant in order to avoid having to accommodate a religious practice (unless of course that accommodation would cause undue hardship). The notable aspect of the case, however, is that an employer can be liable for discrimination even if the applicant does not say that she needs an accommodation. It is enough for an applicant to show that her need for an accommodation was "a motivating factor" in the hiring decision; the applicant does not need to show that the employer had "actual knowledge" about the need for an accommodation.
The court also recognized that an employer likely cannot have a "motive" to avoid an accommodation unless the employer "at least suspects" that someone wears particular clothing for a religious reason, but held that Title VII does not require an employer to have "knowledge."
The concurring opinion in the Abercrombie case would require proof that an employer "knew" that an employee or applicant engaged in a particular practice for a religious reason.
Going forward, the Abercrombie case will put employers in the position of defending against allegations that a decision-maker "suspected" that an applicant or employee needed a religious accommodation. Motive and purpose are elusive concepts, and employers will have a difficult task.
In Abercrombie, the court also stated that it did not matter if the company's "Look Policy" was applied to all applicants and employees in a neutral fashion. Instead, Title VII requires employers to give religious practices "favored treatment," and to accommodate those practices unless there is a proven undue hardship.
Abercrombie had instructed interviewers not to ask about an applicant's religion. The trouble arose when the interviewer drew her own conclusions about the applicant's reason for wearing the headscarf. Despite its corporate policy against religion-based questions, Abercrombie allowed Elauf's religious practice to factor into its employment decision, and did not alter its policy to accommodate that religious practice, in violation of federal law.
The case serves as an important reminder about the need to train all managers and supervisors who conduct interviews and who influence hiring decisions, as well as the critical nature of documentation in situations where applicants are not hired.
In short, hiring managers need to be familiar with the organization's policies (including dress code, scheduling and grooming/appearance policies) and review them, like other job requirements, to confirm the applicant, if hired, can meet these expectations, with or without accommodations. If accommodations are discussed, the employer must decide if they are reasonable or present an undue hardship.
Karen A. Whitely is a shareholder in Sheehan Phinney Bass + Green's Boston office. Jim Reidy is a shareholder in the firm's Manchester office.