Don't discount clean tech's role in NH's economic future
These four millennials in very different careers are linked by the opportunity for growth the clean tech industry provides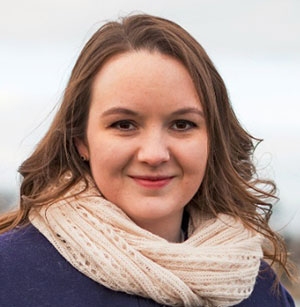 The creation of the Governor's Millennial Council is prime evidence that New Hampshire is actively seeking solutions to maintain a strong presence of the millennial demographic. As discussed in a prior Clean Tech Corner article and the report by the Millennial Council, the clean tech industry provides a massive opportunity to retain young professionals while boosting our local economy and helping to make New Hampshire a leader in a growing industry.
Make no mistake: the opportunities for millennials in clean tech go far beyond energy installation. Given clean tech represents broad economic sectors that can encompass efficiency, manufacturing, software, and beyond, it is no surprise that millennials are already thriving in New Hampshire's fledgling clean tech industry.
As a millennial, I've been privileged enough to call the Granite State my home and to remain post-graduation from the one and only UNH. But it wasn't always the clear path; career opportunities in Boston and elsewhere nearly made me jump ship. Until I discovered, and was fortunate enough to land, a position with the NH Clean Tech Council.
Now, I'm proud to be a part of an influential non-profit dedicated to promoting and expanding NH's clean tech industry, working with businesses, municipalities, and policymakers to ensure NH gets a bite of the anticipated $5 trillion industry by 2020. I also coordinate the Young Professionals in Energy (YPIE) group, where other millennials can network and grow in their careers.
One member of both the NH Clean Tech Council and the YPIE network is Tori Martin, a fellow millennial and Northwood native thriving in the clean tech industry. Martin is Client Services Manager at Yankee Thermal Imaging, an energy efficiency company based in Rochester.
For Martin, her initial foray into clean tech didn't stem from STEM classes, but rather an innate desire to help people. "Originally, I wanted to be a nurse – but after some circumstances changed and the opportunity to work in the energy industry appeared, I followed it. I've been with the company for nearly 4 years, and I'm still able to work with people by helping them save money and improve the health and comfort of their homes," Martin says. She's also been able to progress in her career, evolving from Client Services Manager to Marketing and Business Development, and is working towards her BPI certification.
It's that opportunity for success that has another millennial, Joe Van Gombos, excited about working in the state he's come to call home. A native of Pennsylvania, Van Gombos moved to New Hampshire and graduated from UNH with a degree in Political Science, interned with a renewable energy company, worked in the medical device industry, and most recently established himself as Energy Efficiency Program Coordinator at Unitil, one of the state's regulated utilities.
"I'd be open to moving for jobs in the future, but I'd prefer to stay in NH. I have friends in the region and I like the culture of New Hampshire. The Granite State has a big network; there are a lot of great people to connect with here, and it's not saturated like in other states. In NH, a young, motivated professional can go far," says Van Gombos, who also participates in the YPIE network. His position at Unitil has allowed him to work with many small and large businesses on energy efficiency while simultaneously earning his MBA from UNH, ensuring his career is on the fast-track for even more success.
Ian Gagnon also has deep connections at UNH, where he earned his BS in Mechanical Engineering. For Ian, an Enfield native, working in renewable energy has always been a goal. Now as a graduate student, Ian is a young professional that exemplifies the research and development aspects of clean tech.
Ian's research, in conjunction with several prominent UNH faculty, focuses on the "Living Bridge" project at Memorial Bridge in Portsmouth. Although a broad "smart infrastructure" project, Ian's work focuses on the design and installation of a tidal turbine that can generate carbon-free energy to power the sensors and a portion of the bridge. His work on this New Hampshire project has opened many doors in the clean tech industry, including with turbine manufacturers at the local and international scale.
These are four very different millennials in four very different careers, yet linked by the opportunity for growth, success, and excellence the clean tech industry provides. New Hampshire shouldn't discount the important role clean tech can, and will, play in the state's economic future.