Deb Titus, 2010 Outstanding Woman in Business
Managing Director, Dale Carnegie - New Hampshire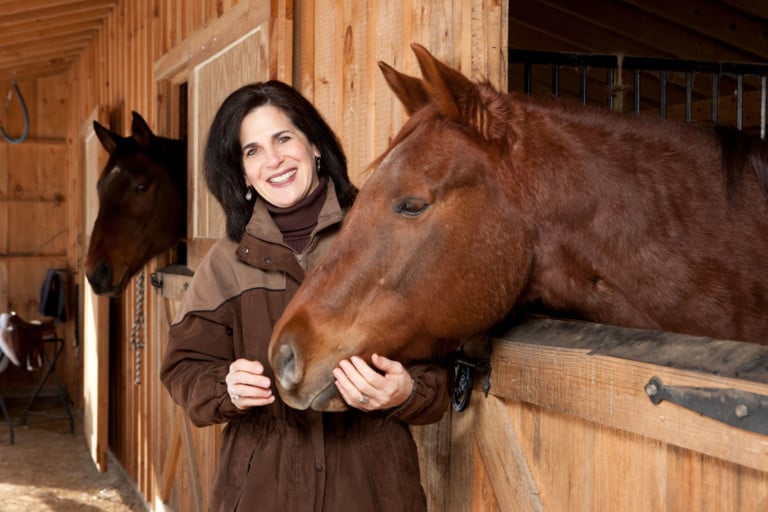 As managing director of Dale Carnegie – New Hampshire, Deb Titus has taught thousands in the Granite State how to become better businesspeople through practical principles and processes, and by connecting proven solutions with real-world challenges.
Titus launched Human Capital Solutions LLC in 1999. Through its Web-based subsidiary, Human Capital e-Solutions, she grew the company from startup to $1.5 million in earnings in just one year and added five Fortune 100 companies to its roster. Since 2006, her firm, which markets and delivers Dale Carnegie-NH, has achieved 30 percent year-over-year growth and increased her client list by 50 percent.
Deb's outreach to the greater New Hampshire community extends to many philanthropic and professional organizations, including assisting in the creation of the Manchester Young Professionals Network and the Manchester Visitors Center, leadership support for the Greater Manchester Community Music School and she provides direction for the Leadership Greater Nashua program.
Despite such a full agenda, she has found a way to balance being a wife of 25 years and a mother of two children (now grown) and she still finds time to nurture her passions for music, horses and supporting young people, especially young women.
Q. What made you choose your career?
A. The career really chose me. I started in radio broadcasting. I just knew selling radio wasn't what I wanted to do. I wrote letters to national companies, including Dale Carnegie, looking for opportunities. I was asked to come on board. At the first session, I was watching the trainer and thought, "I can do that! That looks like fun!" I became a trainer because I just loved knowing I could impact people.

Q. What was your first job, and what did you learn from it that prepared you for the future?
A. My very first job was a busboy. I also worked for The Gap. We got to go to all stores in the mall and see how they served us. I really learned about customer service there. I taught aerobics for a while. I learned about teaching and being prepared and having a plan.

Q. What do you love most about your career?
A. Now that I'm 25 years in, I love bumping into people and businesses I've trained and seeing their success, seeing that I made an impact. I also love getting to work with young professionals.

Q. What has been your biggest challenge on the road to achieving your success?
A. I was 27 or so and had already been training and consulting for about three years when I started my family. I thought, "How am I going to do this?" The biggest challenge was in making choices. How much was the young mother piece going to come into my career? I wanted to be sure I could be balanced.

Q. What advice would you give to young women just starting their careers?
A. It's OK to dabble and try things out and give it your all. If you're very young, try lots of things. Be bold.