Coordinated message delivery is key for success
By maintaining your brand across all Internet platforms, you eliminate confusion and let the world know what you have to offer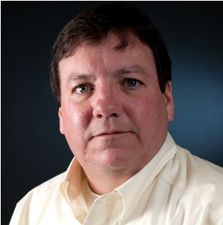 If your marketing message is the appetizer meant to whet your customer's appetite, then the way you customize that message across platforms is the main course that will ensure repeat business.
Essentially, companies looking to have a lasting impact should ensure that no matter where their company is visited on the Internet, the experience is more optimal than ever. It involves fixing your website, managing your social media to enhance your brand across all channels and realizing you have so much more to offer digitally than you ever thought. And it can all be done, with attention to a few areas of your marketing.
In today's fast-paced world, there are an untold number of devices that can be used to access a company's marketing message, including smartphones, tablets, laptops, desktops and even TVs. Ensuring brand consistency across all of these channels so that customers are guaranteed consistent messaging and a user-friendly experience sets the table for marketing success.
When there are so many options for customers to access information about your business, it becomes vitally important that you present that information consistently across all digital platforms. The ability to provide an adaptable user experience is the key to attracting and converting new customers.
Responsive Web design, the new standard recommended by Google, provides for a single website that works on all devices and eliminates the need for a separate mobile website.
Companies like Starbucks, Disney, Fleming's Prime Steakhouse, GE, Buffalo Wild Wings, KFC, TGI Friday's and many more have all adopted responsive design. With a responsive website, a company can manage a single site that adapts to all devices and gives an excellent user experience.
Mobile access
The idea that mobile sites should be black and white with simple information has gone by the wayside, as companies recognize that they need to have their brand highlighted no matter where the user is accessing them. As such, it is more critical than ever to make your first line of marketing be about how you are presented on the Web.
The Adobe Digital Index survey reported that online sales for Black Friday reflected an 80 percent rise in sales from mobile devices like smartphones and tablets. Mobile also accounted for 18.3 percent of online sales.
IBM also showed that 17 percent of total Cyber Monday online purchases came from mobile, an increase of 55.4 percent over last year.
The lesson here is no matter if someone is shopping or looking for a product or service, mobile is how they are accessing the information. If the majority of users are visiting websites from mobile devices, it is critical that your brand is expressed correctly on these devices.
You cannot assume someone has seen your full desktop website and knows who you are, when their first impression may, more than likely, be on a device other than a desktop or laptop. You can no longer make your Web presence a second thought.
The way that you present yourself is how your customers will perceive you. By maintaining your brand across channels, you eliminate confusion and let the world know what you have to offer in a fun, creative and organized way that ensures brand consistency.
Victor Lemay is president and CEO of Bedford-based Flatscreen Media, a digital marketing company that creates platforms and content for digital applications. He can be reached at 800-931-1970 or by visiting flatscreenmedia.com.