Cookson: Workforce development begins in the workplace
It's essential to the economic strength of New Hampshire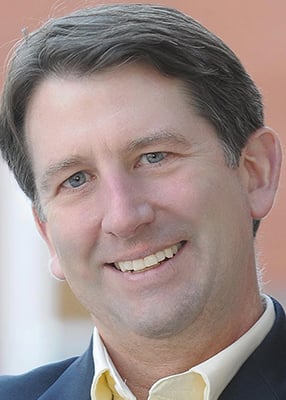 I am approaching the end of my fifth year as executive director of the NH High Tech Council, but my involvement goes back much further than that.
I was a board member from 2007 to 2010 and an active member during my days at PC Connection in the 1990s. Back then, we got excited about the latest Pentium processor and Palm Pilot. Today, it's the iPhone 6S Plus (well, sort of).
One early treat I had as a member of the council was an invitation to inventor Dean Kamen's house shortly after the Segway was unveiled and I was able to take it for a spin on his deck. Now, 14 years later, that model Segway sits in a display at the Millyard Museum in Manchester.
My current role still enables me to see some cool things from time to time. Earlier this month, the council helped arrange a visit for U.S. Sens. Kelly Ayotte and Angus King of Maine, both of whom wanted to visit a unique tech company located near the border shared by New Hampshire and Maine. I was fortunate enough to join them on the tour.
Wilcox Industries is a 34-year-old company located in Newington that specializes in developing and manufacturing high quality tactical products for the military and law enforcement agencies worldwide. Wilcox CEO Jim Teetzel led us on a tour of the 120,000-square-foot manufacturing facility, which he claimed "is cleaner than most hospitals."
Teetzel, who founded the company, is passionate about the products he makes and the lives they save and protect. Quality and precision are key, and this was evident as we walked the manufacturing floor. His model of making nearly all of the parts for his products in-house is impressive and also eliminates the need to rely on other suppliers.
He's also passionate about his 150-plus employees and about maintaining a skilled workforce. Wilcox pays 100 percent of health care insurance premiums for its employees and their families.
Teetzel says turnover is extremely minimal and there is a high level of employment loyalty. He attributes this to good jobs, good growth opportunities through advancement, and great benefits.
Developing and maintaining a highly skilled workforce is essential to success at Wilcox. It's also essential to the economic strength of New Hampshire.
In this fifth year as executive director, I see a need as an organization to take a deeper dive into our future workforce needs in the tech sector. We hear of tech worker shortages, we track job openings, and this gives us some sense of the sector's size, economic impact and growth potential. But we lack a true map of the sector and a plan for future sustained growth. Many of the puzzle pieces are there – they need to be assembled and the gaps need to be filled. Wilcox has done this as a company and we need to do it as a state.
As a sector, we have much to build on. We are growing at 4 percent a year and our median salaries are double the national average. High-tech employment is 48 percent above the national average in New Hampshire. And there's much to be proud of historically, such as being the place where the first video game was invented and watching our tech start up community be nourished by such organizations as Alpha Loft, Live Free and Start and the council.
It's time to kick it up a few more levels. Stay tuned New Hampshire.
Matt Cookson, executive director of the NH High Tech Council, is founder and president of Cookson Strategic Communications in Manchester.