Conference makes a case for business mindfulness
Sept. 9 event will focus on improving employee engagement, satisfaction and health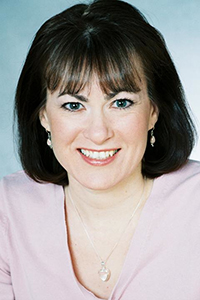 A conference examining how to bring mindfulness techniques into the workplace will be held Tuesday, Sept. 9, at the Center for Health Promotion in Concord.
The second annual Mindfulness in Business Conference, hosted by 8 Limbs Holistic Health, Concord Hospital's Center of Health Promotion and Full Spectrum Wellness, is designed to show how companies large and small can improve employee engagement, satisfaction and health through mindfulness techniques.
The conference will include a presentation by Sara Lazar, an associate researcher in the Psychiatry Department at Massachusetts General Hospital and assistant professor of psychology at Harvard Medical School.
Psychologist and executive coach Debra LeClair of Full Spectrum Welless called Lazar "a top researcher' in the field. "She'll be talking about creative innovations in thinking, increasing your ability to pay attention and how to stay connected with the work you're doing," said LeClair.
Attendees will also be able to hear success stories about New Hampshire organizations that have already begun to integrate mindfulness in the workplace. Among them will be Dan Hudson, a professor of English and communications at New Hampshire Technical Institute, Amanda Grappone Osmer, director of sales for Grappone Automotive Group, Margaret Fletcher, health outreach coordinator at Concord Hospital, and Thomas Bassarear, professor of education at Keene State College.
LeClair said the panel will act as a sounding board for attendees on how to bring mindfulness into the workplace as well as a tangible example of the impact it can have.
"We can talk about it until the cows come home, but we want to show people what it means to experience it," LeClair said.
She said the conference was born last year after the three sponsors noticed a trend in the state's business community. They had all been approached individually by businesspeople about the concept and decided to create a central hub for people to learn more about the concept of mindfulness and to dispel any myths around the practice.
"We were seeing mindfulness becoming a more important tool in business," said LeClair. "We said to ourselves, 'Let's create a place for people to come and learn about it.' There are misperceptions for sure, so how do you be clear about it? We're not teaching religion, its brain training. We want to share what the science is."
There's an added component to attending as well, said LeClair. Though the conference will provide attendees with advice on how to better run their business and work with their employees, she said that the practices also produce good emotional intelligence that can have an impact outside of the office as well.
"Anything we're talking about applies to people in their personal lives as well," she said, making the whole experience perfect for learning how to live a well-rounded life.
The conference runs from 7:45 a.m. to 12:30 p.m. at the Center for Health Promotion at 49 S. Main St., Suite 201 in Concord. Cost is $69, and the event is open to everyone.
For more information, call 603-230-7300 or click here.