Community storage cloud makes sense
There are many benefits to opting for community storage versus a public cloud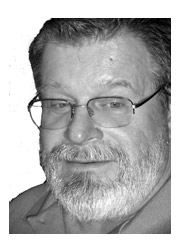 The best-kept secret in cloud data storage is that you can do it locally using a community cloud as your storage service provider.
A community cloud is functionally defined by having members with shared interests in using a secure, multi-tenant, scale-out, data storage service as well as meeting regulatory compliance or governance policies regarding the geolocation of their data.A community cloud is geographically defined by having members located in the same region where the storage service is provided.
Key to establishing a successful community cloud is transparency in the operation and management of the storage service. Only by being transparent can a community cloud earn the trust of its members.
Members, in turn, acknowledge they have joined a community cloud for their mutual benefit. After all, they could build a private storage cloud, but a community cloud offers economies and efficiencies that may be harder to achieve in a private cloud.
A community cloud also addresses the issue of control. Members can have their interests and concerns reflected in the policies and operation of the storage service. They could not get this level of participation using public cloud storage.
By having an arm's length relationship with its members, a community cloud can directly support them in their use of the storage service. This kind of relationship is not likely when using public cloud storage located hundreds or thousands of miles away.
Being a membership-based organization permits a community cloud to exercise oversight in the acceptance of members. Building cooperation and trust among the members using the storage service creates a collaborative environment. Allowing anyone with a credit card to access the service is not in alignment with the purpose of a community cloud.
Community cloud storage members can come from public and private organizations, including schools, colleges and universities, local and county governments, hospitals, healthcare groups, insurance companies, financial services organizations, manufacturers, research institutes, media companies, law firms, architectural and engineering practices.
The above list is not meant to be inclusive just representative. Any organization or business that needs secure, offsite, scalable storage for data backups, data archives, data tiering, data management, enterprise file sync-and-share, web content distribution, media files, lab data and sensor data can use a community cloud to store it.
The legal structure for a community cloud could be a mutual-benefit, nonprofit corporation. A type of mutual-benefit nonprofit is a membership organization whose mission, as in the case of a community cloud, is narrowly focused on providing data storage services to a defined class of beneficiaries.
Mutual-benefit nonprofits can apply and qualify for tax exemption under IRC 501(c)(12), so they won't have to pay federal income taxes on revenues. Typically, mutual-benefit nonprofits receive revenue by charging dues and fees for services, which are paid by the members. Providing data storage as a service to the members of a community cloud can be metered and charged back to the member's account.
Here are some of the features and benefits of using a community cloud for your data storage:
A community storage cloud meets a need for secure, scalable, multi-tenant data storage for businesses and organizations who have applications or requirements for using offsite data storage in their region.

A community storage cloud is an alternative to using public cloud storage. Like a public cloud, it can scale to hundreds of petabytes to support the storage needs of its members and expand to include multiple data centers within a region.

A community storage cloud needs fewer router hops to connect with members, which reduces network latency compared to a public cloud that is farther away.

A community storage cloud allows members to choose from a wide range of data access, data storage, and data management solutions that can meet their requirements.

A community storage cloud is built using storage software running on commodity off-the-shelf storage hardware plus network switches, load balancers, firewalls, and routers all located in a professionally managed data center.
Creating a nonprofit, membership-based, community data storage service for public and private organizations is a valuable service to have available in New England.
If using a regional community storage cloud for your data sounds interesting, you are invited to learn more about and participate in the formation of the New England Community Cloud.
Tim Wessels, founder of West Rindge-based MonadCloud, can be reached at 603-899-5530 or twessels@monadcloud.net.