Communication with your employees is a necessity for businesses
Nothing is worse than employees who feel like they are the last to know or not important enough to know what is happening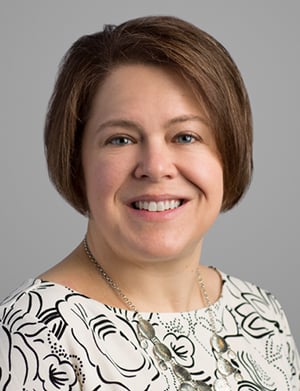 In any organization, there is a lot of emphasis on external communication. Do people know who you are and what you do? Is the website working? Is your message getting out there? How can you draw bigger numbers or raise more money?
All good stuff to be sure, but is the same attention being paid to your employees?
Internal communication may seem like a no-brainer, but for many companies (nonprofit and for-profit), it is often overlooked or perhaps taken for granted. To be fair, it is most often unintentional, but that is sort of the point. Communicating internally should be intentional, thoughtful and it should go up, down and across. I agree with the saying that good marketing starts at home.
Your employees — all of them — should be your company's biggest cheerleaders. They are your first audience and should be advocates for the brand. Everyone on staff should understand how their work relates to the company's mission (you have one, right?) and goals.
It is imperative that employees are part of an ongoing conversation about the organization as a whole, the direction, daily work, the changes — the good, the mundane, the bad and even the ugly. Nothing is worse than employees who feel like they are the last to know or not important enough to know what is happening.
Over the years, I have worked with well-intentioned leaders who hesitate about sharing information saying employees don't need to know, or the details aren't finalized, or they assume everyone already knows. Test your assumptions. If there are information gaps, they can get filled with misinformation.
Information is power, so empower your employees with consistent information. Intentional internal communication from everyone can foster a culture of trust and transparency, define your organizational purpose, and help to improve employee engagement. Here are some tips:
• Avoid email for internal communication. Your message may get lost, ignored or misunderstood.
• Hold in-person meetings or stand- ups. These are great for quick conversations and updates.
• Use online tools like blogs, surveys and intranet to tease out employee comments and feedback.
• Written updates like newsletters or messages from the CEO are great as long as they are done on a regular basis.
• Create specific content just for employees. Target your audience.
• Be transparent.
• A one-time message will often not have the desired effect, so focus on finding ways to have conversations using more than one type of method.
• Informed employees feel trusted and good about who they work for and the work that is being done. What a great basis for promoting your organization! When everyone is on the same page, it makes it easier to promote the product, raise funds or build brand awareness.
Susan Geier is a marketing and communications consultant based in Newmarket.