Buying or selling a NH hospitality business
In reality, selling a 'going concern' hospitality business can be difficult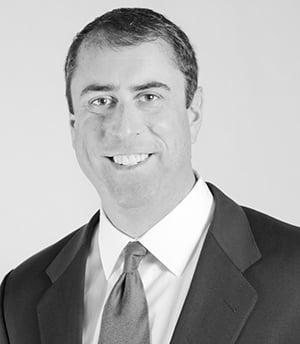 Tourism is New Hampshire's second-largest industry, with an annual impact estimated at over $5 billion. Many of the restaurants, bars, inns, hotels and motels are single owner-operated and not franchises or part of a national chain. These smaller businesses may lack the financial resources, economies of scale and sophistication of corporate operations and ownership turnover can be frequent. This is not just due to lack of business savvy, but also due to the stresses, hours and challenges of running a small hospitality business where a significant portion of revenue and profitability occur in a short season.
As a result, almost half the available businesses on the market in New Hampshire are in the hospitality industry.
Despite the challenges facing any small business, owning a hospitality business can be rewarding both financially and personally. But the truth is, selling a "going concern" hospitality business can be difficult.
Most transactions take place as merely a sale or lease of a commercial property that is "turnkey." Less common is a sale of an operational business where there is significant goodwill value in the sale price. This can be disconcerting for a business owner who needs to extract value out of their business to retire or pursue other opportunities. Shouldn't their successful business be worth more than the book value of assets and real estate?
These and other issues make buying or selling a hospitality business challenging. Some other issues of note:
• Increase in real estate values: There can be a significant disconnect between property values and the business operation. Long-running businesses might be debt-free or have little debt, but the current value of the real estate may be too high for its current use to a new owner.
• Tight labor market: The hospitality industry is struggling to properly staff their businesses. House cleaners, maids, cooks, waiters are all in high demand. For seasonal businesses, it's even more difficult to obtain employees for just a few months.
• Competition: There has been a boom in restaurants and lodging along the Seacoast. Consumers' changing tastes are making established traditional businesses less appealing.
• Changing technology: The advent of Airbnb, Homeaway and similar websites has transformed the lodging industry. Younger travelers and Millennials often prefer the more informal (and last-minute) booking of a room, apartment, condo or house or a traditional hotel. This has allowed double digit increases in "rooms for let". However, on the plus side, these new sites also allow non-branded properties to access national booking services that were formally unavailable to them.
• Weather and economic risks: Seasonal businesses can be more sensitive to the impacts of weather, currency exchange and the overall economy than other sectors.
• Work hours: Many hospitality businesses are "90 in 90": the owner expects to work 90 hours a week for 90 days! Even if the business is not seasonal, hospitality businesses require constant management, odd hours and owner focus.
So what factors can really help the sale of a hospitality business?
• Location: Being in a strong, appealing market is always a plus for a hospitality business. Coastal regions, lake and ski areas and city centers are good locations. Very rural or remote businesses, no matter what their track record, are more difficult to sell.
• Maintenance: Whether it's a hotel or an equipment-intensive restaurant, maintaining the property is crucial to selling your business. Buyers will discount any deferred maintenance from the price or will pass assuming other aspects of the business were also neglected.
• Staff and management: Having a strong staff and management can be a real plus. Many buyers are making staff retention a contingency of a sale and others want key supervisors in place so they can focus on the bigger picture and not day to day operations.
• Proper valuation: Sellers need to
go to market at the right price. Restaurant valuations are historically on the lower side while hotel and motels are
on the higher side. Either way, accounting for the market value of the real estate or lease terms for a new owner is critical.
• Systems: Good businesses have clear policies and procedures. The
more complicated the business, the more there is a need for strong operational policies. (That means if you aren't a franchise, run your business like
one!)
Owning a hospitality business can be very rewarding, but whether you are a buyer or seller, be prepared and understand the challenges of the industry!
Brian D. Hanson, president Maine Business Brokers and author of "A Basic Guide to Buying a Business," can be contacted at 603-570-6160 or through MaineBusinessBrokers.com.