Buying local (online) this holiday season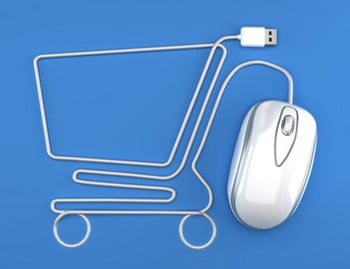 Every day, several workers from The Wandering Bull in Washington, N.H., load as many as 35 packages of Native American crafts onto a wheelbarrow from a two-story post-and-beam log barn on the side of Lovell Mountain and wheel them over to a truck that takes them down a dirt road to meet the United Parcel Service driver.
Mud or snow.
The Wandering Bull is just one of New Hampshire's 191 mail-order firms, which made up about 3.1 percent of the total number of the state's retail establishments in 2010. That's the sixth-highest percentage in the nation. And it is a nation that is increasingly turning to the Internet to shop.
U.S. e-commerce sales reached $56.99 billion in the third quarter, up 17.3 percent from a year earlier. You might think that such growth would hurt the local economy.
Think again.
Those Granite state mail-order firms, selling everything from pom-poms for cheerleaders to tactical military gear, employ more than 2,500 people, with payrolls totaling more than $100 million last year. And almost all of them are as small, if not smaller, than those Main Street stores you were supposed to visit on Small Business Saturday.
Yes, there are a few large companies. Merrimack-based PC Connection employs nearly 1,000 people in New Hampshire alone — and that's minus the shipping (which is handled in Ohio).
PC Connection's main focus is the business market, and consumers account for only a fraction of the firm's $1.6 billion in sales. But the total in consumer sales reported by PC Connection will be more than most of the state's online retailers might sell in a lifetime.
There are other larger firms as well, such as Brookstone, also in Merrimack — a company that started as a catalog, then went retail, but still does over $45 million in sales through its e-commerce channel.
Still, more than half of the 191 electronic shopping and mail-order houses employ fewer than four workers each on average, according to 2010 Census Bureau statistics. (Figures compiled by the state put the number at 151 in 2010 and 154 in 2011).
Those small numbers add up to bigger ones. According to the federal figures, the industry employed 2,951 workers (the eighth-highest percentage of retail workers in the nation) with a payroll of $116 million — also a larger chunk of retail payroll compared to the rest of the nation.
"That's kind of cool," said Cathy Watson, general manager of L.A. Burdick, when informed of the figures.
L.A. Burdick ships out as many as 2,000 boxes a day of handmade chocolates — fresh from its Walpole factory — the week before Christmas. "This shows there are real entrepreneurs here, that this is a great place to live and make it work," said Watson.
"I'm not surprised," said Brian Ratzker, online marketing manager for Gourmet Gift Baskets in Kingston, whose 50 employees shipped out some $30 million worth of merchandise last year.
Ratzker thinks the Granite State is an e-commerce hub because there is no sales tax. Some businesses in other states where there is a sales tax, accustomed to collecting the tax, collect outside as well. But New Hampshire firms, with some exceptions, haven't been collecting it at all.
Shipping costs
That may change in the future. There are three bills floating around Congress — with bipartisan support — that would require that at least larger online retailers collect the tax, though the definition of "large" is open to negotiation. The figure being thrown around is more than $500,000 in annual sales.
Most brick-and-mortar stores support such laws, arguing that they are put at a competitive disadvantage. Online retailers don't complain so much about the actual tax, but at the expenses involved in collecting it.
"It's a nightmare of any small business online to manage taxes for all these different (state) taxes," said Ratzker.
One way to beat any online interstate sales tax in New Hampshire is to shop from mail-order firms in the state. That could also help offset rising shipping costs, especially for food companies like L.A. Burdick.
"Every single year, they increase. It's incredible, especially overnight" said Watson.
Overnight shipping is particularly crucial for L.A. Burdick's handmade chocolate, because no preservatives are used in its creation. Watson is adamant that she will not sacrifice quality in any way, starting with the best beans and ending with the hand-painted eyes on the chocolate mice.
As one solution, the company has opened retail stores in strategic places — Manhattan, Boston and Cambridge — not to mention the flagship store in Walpole, so that customers can ship the product themselves, right into the trunk of their car.
Another way to lower shipping costs is by using UPS ground shipping to in-state customers.
Gourmet Gift Baskets, on the other hand, is one of the few mail-order firms that doesn't complain about shipping. That's because it was a spinoff of Chalifour's Flowers and Gifts, a Manchester storefront retailer. The mail-order business was founded in 2002 by Ryan Abood, son of Chalifour's owner.
The company has since become the third-largest online basket retailer in the country.
"We are just constantly growing," said Ratzker, who estimates the growth rate is 30 percent a year. Gourmet has outgrown its location three times since 2002. It most recently moved from Londonderry in June to its current location, a 70,000-square-foot warehouse in Kingston.
"We are already at our capacity," said Madeleine McGregor, Gourmet's director of affiliate marketing. Bob Eaton, of RR Auction, is the son of an old cataloger. The Amherst company – which auctions off autographs, signed memorabilia and historical documents on consignment – has issued some 400 different catalogs since 1980. At its peak, the company printed some 5,000 of those catalogs. Now it only prints 950 because most people shop online.
"We are always going to have catalogs. Most of our buyers are in the 45-to-60-year-old range and like to look at it before going on the Internet. It's more of a marketing tool," said Eaton.
The Internet not only makes it easier to find buyers, but also to land sellers. In the last two years, the company has grown by 65 percent.
Isolated business
Harman's Cheese started as a mail-order catalog company in 1955, and only switched to the Internet in the middle of the last decade. Although the Sugar Hill country store still accounts for slightly more than half the company's sales, there is not much street traffic in downtown Sugar Hill in the dead of the winter, when there are only three stores open, each about a half-mile apart.
"We are the largest employer of Sugar Hill, but that's not saying much," said manager Brenda Aldrich. The firm employs seven people and ships out about 2,500 pounds of cheese a year, as well as crackers and various meats.
But nobody is quite as isolated in the winter as Chris Bullock, or One Feather, as he sometimes calls himself, in his post-and-beam barn on the side of Lovell Mountain in the southwestern New Hampshire town of Washington.
Bullock's father started The Wandering Bull in the 1970s in Massachusetts, but he and his wife took it over three years ago and moved to Washington.
They didn't choose the town just for the view. There is a thriving Abenaki community and several powwows are held nearby where the company displays its wares. But most of the firm's business now is on the internet, and "our DSL is faster than our cable was in Massachusetts," which is just as well. "The catalog is outdated almost as soon as it is printed."
The crafts — which he said fill up every nook and cranny in the 4,000-square-foot barn — range from "vintage bead work" for collectors, "to supplying people decorating their log cabin that don't know anything about Indians."
It is mainly the latter type of customers who are buying gifts during the Christmas season.
For his part, Bullock said he doesn't mind having to drive down the mountain on a dirt road in his truck to meet the UPS driver. He has a plow and enough sand to get him through the winter. It's afterward that gets him worried.
"The mud season is the worst. It's a challenge in this location, no doubt about it," he said cheerfully.
States with the largest percentage of retail companies involved in online sales
State

Number of online
retail employees

Number of
online retailers

% of all
retailers

Utah

7,101

410

4.65

Nevada

4,698

310

3.83

California

34,743

3,620

3.41

Oregon

4,385

467

3.38

Colorado

5,293

613

3.31

New Hampshire

2,951

191

3.10

Washington

6,265

670

3.08

Arizona

8,058

523

2.91

Vermont

1,218

97

2.65
Source: U.S. Census, 2010.