Businesses weigh conversion under B Corporation law
The legal status offers protection for those wanting to pursue a so-called triple bottom line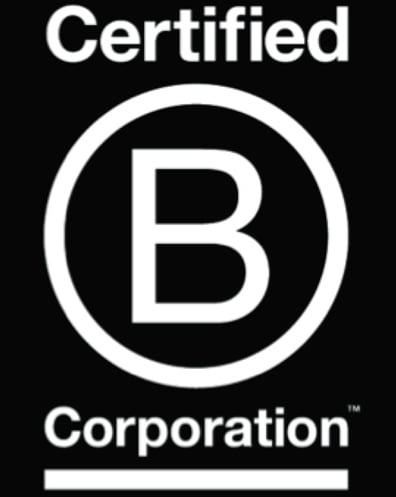 Now that Gov. Maggie Hassan has signed Senate Bill 215 into law, New Hampshire businesses are mulling the possibility of converting to benefits corporation status, with some actively pursuing the change.
Benefits corporations – or B corps for short – are businesses that have two fiduciary purposes: making money and pursuing a social or environmental goal.
Whether it be programs such as increased benefits for employees or just simply a more green business model, these business have made the decision to shift their focus away from simply making a profit.
Indeed, it would allow shareholders to sue for not pursuing that social goal, though with the reward of injunctive – not monetary – relief.
Previously in New Hampshire, companies were able to become certified B Corps through B Lab, a social- and environmentally oriented nonprofit based in Pennsylvania. B Lab recognition differs from state recognition for many reasons, the major one being that B Lab certified businesses are required to achieve a minimum verification score each year while the legal status offers protection for those wanting to pursue a so-called triple bottom line.
"It doesn't cost the state anything, it's voluntary, and it fits the state's business structures. There's not a lot of downsides to it and there are a lot of upsides for businesses who are passionate about this."
Both Gilsum-based WS Badger LLC, an all-natural cosmetics company, and HomeFree LLC of Windham, an all-natural, allergen-free bakery, are registered as B Lab Certified B Corps, and both are happy about the opportunity to take advantage of the New Hampshire legislation.
Rebecca Hamilton, director of product development at the family Badger, said the company was one of the main drivers behind SB 215.
Badger worked closely to help draft it with Sen. Molly Kelly, D-Keene, its main sponsor.
"We saw a lot of states around us had [B Corp legislation,]" said Hamilton, who said she wanted to keep her family's businesses and others in the state from relocating. "They are the prime example of a business that New Hampshire wants to keep here."
The company has set a high standard for itself – a fact apparent when looking at its B Lab rating. In 2013, the company scored a little more than 40 points over the minimum required overall score and an environmental impact score four times larger than the minimum. And when it comes to taking care of their employees, after hearing about their daily organic lunches and on-site daycare facilities, it's clear where their priorities lie.
"We are focused not only health in success, but health for the employees who work here," Hamilton said.
Jill Robbins, owner of HomeFree, holds similar beliefs. Even before she started her business, a social and environmental focus has been important to her.
She also said her company will likely register as New Hampshire B Corp.
"The more companies join together, the more that the higher standard will become the norm," she said. "B Corporation certification [through B Lab] was for us a way to do our part to strengthen this movement."
In HomeFree's business model, the environmental and social impacts are clear. When looking at the company's Impact Assessment report on B Lab's website, its score is about three times higher than the median score.
And the bakery's social initiatives have been there from the beginning.
"As a clinical psychologist and the mother of a child with food allergies, I founded HomeFree in order to address a social issue – the physical and emotional challenges faced by people with special dietary needs, including the one in 13 American children with food allergies," said Robbins. A certified woman-owned business, HomeFree "is a pioneer and leader in the industry with regard to allergy safety," she said.
Currently, 24 states have B Corp legislation in place, including four other New England states (Rhode Island, Massachusetts, Connecticut and Vermont).
According to Chris Way, deputy director of the state Division of Economic Development, having the legislation will help keep businesses in New Hampshire and make it a more appealing place for out-of-state companies to relocate.
"When we receive inquiries from other out-of-state companies, they have a laundry list of things they're looking for," said Way, adding that being able to sign up as a benefit corporation through the state. "is often on their list."
He added, "Is it something we hear about every day? No, but it does come up."
In the end, Badger's Hamilton sees the measure as a big plus for the state and its businesses.
"It doesn't cost the state anything, it's voluntary, and it fits the state's business structures," said Hamilton. "There's not a lot of downsides to it and there are a lot of upsides for businesses who are passionate about this."