Building a strong social foundation
Maintaining a positive work atmosphere takes precedence over environmental initiatives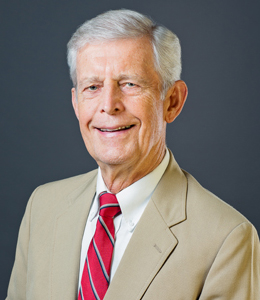 While installing renewable energy and other efficient systems can help a business run better from an environmental standpoint, New London-based Thriving Business Partners tries to make sure that companies have a strong in-house social foundation before they can take on other ventures.
"Unhappy people produce not the best results for customers, and customers will feel that, too," said Hardy Hasenfuss, executive coach and consultant. "Customers are not attracted to working with people who are not happy."
For the last 20 years, Hasenfuss has been working as a business and workplace coach and consultant to create a healthy work environment. He works with different sized businesses, from startups to more seasoned veterans, in order to help solve the kinds of internal communications problems that often disrupt business.
Having worked as a banker in international business, and as a business owner, Hasenfuss says that his diverse experience allows him to give sound advice to his clients. Though he's never kept track, he estimates that he's helped around 50 companies over the last two decades.
Recently, Hasenfuss used his techniques to help solve a tense conflict between two business partners at a manufacturing firm that needed a lot of help.
According to Hasenfuss, after conducting an anonymous 25-point survey, he found that the company had low employee satisfaction, which
resulted in an overall "bad atmosphere" for the work environment.
"The challenge was that employees were unhappy. There was turnover and certainly not high productivity," he said. "People did not feel valued."
In the end, the decision was made that one of the company's main supervisors needed to be retrained in order to initiate a top-down effect to resolve the problem. Hasenfuss worked hands-on with the company for about six months and said that, within a year's time, business was now continuing in a more relaxed atmosphere that allowed the company to prosper in ways it hadn't in the past.
While having social and environmental initiatives in a business model might be important, Hasenfuss said, he believes that it's also important to maintain some in-house stability.
"People go to work not just to earn a paycheck, not just to survive. They want to have a day job that is meaningful for them, where their work is being appreciated," he said. "Ultimately, that's the social mission of anything really – to create something that's better, that's joyful, that's peaceful."
The "Just One Thing" Campaign is an 18-month effort of New Hampshire Businesses for Social Responsibility. Its purpose is to challenge businesses to consider incorporating a sustainability initiative into their operations. Companies can celebrate their achievements and inspire others by sharing their stories on the campaign's webpage.
To submit your story or read others, visit nhbsr.org/jot.