Bridging generational divides with technology
New ways to communicate and collaborate will not only entice younger workers but also encourage workplace camaraderie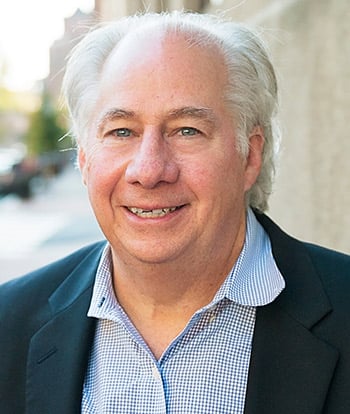 Technology has led to incredible new digital tools, and created entirely new industries, but it's also created a gap between generations. To retain good talent and remain competitive, businesses have to keep up, and that means creating modern workplaces that can bridge generational divides.
Companies today can have employees ranging in age from 18 to 70 years old, creating a multigenerational diverse workforce. That diversity also adds generational differences in values, experience, lifestyle and technological familiarity that can lead to challenges.
By 2019, Millennials (ages 20 to 35) are expected to overtake Baby Boomers as the nation's largest living adult population, swelling to 73 million. Millennials have grown up with technology – it's baked into their DNA, and they embrace it fully because it makes their lives easier. Companies that use old versions of applications, have limited collaboration capabilities and expect employees to use the Internet sparingly will have a hard time attracting the Millennial worker.
On the other hand, more and more Baby Boomers plan to defer retirement and will work longer. They are considered traditionalists, and many of the technologies that are second nature to Millennials can be new to Baby Boomers. According to Dana Brownlee, president of Professionalism Matters, in a recent Forbes article, "The intricacies of workplace communication—what we say, how we say it and what our choices say about us—have become increasingly complex as each group (generation) brings a different set of experiences and expectations to the table."
The work we do has also become more complex often involving multiple vendors and customers who expect you to know them and their business. It's not possible for one person to meet all these expectations, and you can't spend all your time in meetings or traveling to meetings. A modern workplace must address this reality with technologies that allow you to meet from anywhere and collaborate in more natural ways.
So how can your organization bridge the technology communications gap?
Omni communication channels: Don't be the company that relies too heavily on one way to communicate with employees or with clients because they, too, can span disparate generations. Different generations like to communicate in different ways, and now more than ever it is important to have communications methods that embrace technology while also satisfying a variety of generational preferences. It may seem like a tall order, but you can find a happy medium. Invest in multi-communications channels such as video calling, video conferencing, desktop sharing, e-mail, social business networks and instant messaging that allow employees to join from anywhere, on any device and when they want. All this while maintaining a coherent discussion that can be read and followed by others.
Yammer is the broadest communications app from Microsoft Office 365, and will certainly appeal to the Millennial employee. Essentially, it is an internal enterprise social network, and it can help ease the e-mail inbox overflow burden. It provides a place to share communications that aren't time sensitive, but often get communicated now through "everyone" email distribution lists (e.g. the company "Chili Contest" alert). Companies that have adopted Yammer say that it has resulted in broader shared communications about almost everything from operational items to running to other shared interests. The big plus is that Yammer allows content to be placed in specific arenas so that employees can prioritize consumption and relevance.
Moving to the cloud to create flexible work environments: working flexibly and from anywhere are two of today's hottest workplace trends. Flexible doesn't necessarily mean working from home; it means being able to work anywhere within your office building, while traveling, or even at the local coffee shop. To create that flexibility and have secure networks, means moving to the cloud. If you haven't done so, it's time. The most common way for businesses to move to the cloud is with Software-as-a-Service (SaaS), which includes Microsoft Office 365, Salesforce.com and any number of line-of-business applications hosted by a provider in the cloud. Adapting cloud-based IT solutions, like Microsoft Office 365 make it easy to communicate with customers and for teams to collaborate and operate productively from any location, at any time and from any device to meet customer expectations.
Shared files: Preparing presentations often requires multiple contributors, and that often means e-mailing files back and forth between several individuals. The result can be a last-minute scramble to pull it all together, which can lead to quality control issues if all the changes haven't been incorporated correctly. With cloud-based Office 356 Office apps, creating presentations is more efficient. A single file can be created and shared with others through OneDrive. This allows everyone involved to work on the same file from anywhere, at any time and even simultaneously. Revision history is saved and compliance-based security tied to the solution protects the data as it leaves the building.
Video and web meetings: As businesses grow, they need to more effectively engage across locations, with employees, customers, and vendors. Conference calls alone are becoming too limiting and video conferencing is where it's at. Cisco WebEx, Spark and Microsoft Skype for Business, are secure software-based platforms for scheduled and instant meetings including, video, audio and content sharing. Participants can join from any device just by clicking a single button. This solution allows for face-to-face meetings while also reducing meeting commuting costs, and can become an effective platform for vendors to provide training without having to come onsite. The face-to-face appeal of this solution will have Baby Boomers on board. It gives them the opportunity to satisfy a value while learning a new business communication technique.
Integrating multiple communication methods that embrace technological advances so that your company can keep up with the times, while not completely abandoning previous communications preference, is the way forward. It's the way to bridge the gap!
Mark Benton is the director of product management at Systems Engineering and has over 30 years of IT experience. He can be 888-624-6737 or at www.syseng.com.