Brexit's impact on NH businesses still unclear
'Nobody really knows what's going to happen … so we just have to wait to see'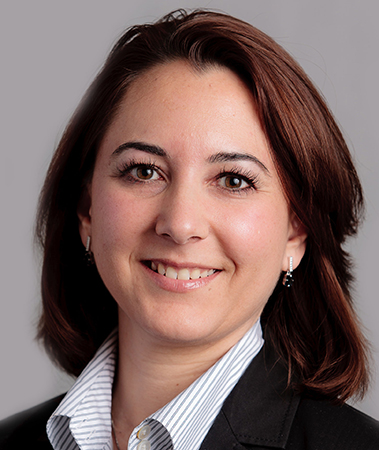 New Hampshire businesses are taking a wait-and-see approach to their business relations in the United Kingdom after news of last week's Brexit vote, but the real implications will present themselves soon enough.
The value of the pound dropped some 10 percent in the days after the vote, with sterling reaching its lowest point in relation to the U.S. dollar since 1985. On Tuesday morning, a pound was selling at $1.33, up from the $1.31 it hit on Monday.
"A strong dollar makes exports more difficult and imports more affordable," said Russ Thibeault, president of Applied Economic Research in Laconia. "It creates winners and losers, and the magnitude of the winning and losing is dependent on the magnitude of the currency shifts, which we really don't have a good picture on yet."
The U.K. is currently New Hampshire's ninth-largest trading partner, based on the April 2016 value of commodities alone (not including financial services, education, tourism and other services). However, the U.K. is typically in the top five, said Tina Kasim, program manager for the Office Of International Commerce, under the state Department of Resources and Economic Development.
In 2015, New Hampshire exports to the U.K. fetched $265 million. Among the top three are industrial machinery including computers, electric machinery such as sound and TV equipment and surgical instruments. Likewise, New Hampshire imported $103 million worth of similar products in 2015.
"Nobody really knows what's going to happen or what long-term impact that is going to have on things, so we just have to wait to see," said Kasim. "In terms of the currency, we're probably going to see some impact from that. I think we were already seeing some impact on business where the dollar was stronger than the euro, and companies were figuring out how to deal with that."
'Strong trading partners'
While no New Hampshire businesses were interested in commenting at this time, Kasim said all companies she had spoken to maintained that "the U.S. and U.K. are strong trading partners, and so there will be trade."
Some New Hampshire companies have contracts with government agencies in the U.K., said Kasim, which means agreed-upon pricing and orders will most likely stay as they are, despite currency shifts.
"Our official stance is the U.K. is an important trading partner, and we will continue to work with them in advancing U.S. exports," said Liz Montaquila, communications specialist for the U.S. Commercial Service, the trade promotion arm of the U.S. Department of Commerce.
But Thibeault does not think that business will continue as usual, especially taking into consideration that the U.K. will experience a change in leadership this fall, when Prime Minister David Cameron resigns in October, and that Scotland and Northern Ireland are voicing their own referendums to seek independence and recognition within the EU.
Impact unknown
And the U.S. economy is not thriving, he said.
"The May job numbers for the U.S. were plus 38,000, which was disappointing, and GDP growth was less than 1 percent, both of which signal a slowdown in the U.S. economy," said Thibeault.
According to the U.S. Department of Labor, May saw the smallest increase in jobs since September 2010.
But there could be some good that comes out of it.
"With all of this uncertainty, not just in Great Britain but Europe in general, money has flowed into the U.S. Treasuries at lower interest rates. It means mortgage interest rates would fall. Car loan rates would fall," said Thibeault.
Whether that means more Americans will be buying houses or cars is unknown, he said.
"Nobody knows the impact of this move now, and nobody knows the future implications of it going forward because it is completely unprecedented," said Thibeault. "There's layers and layers of requirements. There's just a tremendous amount of regulatory oversight within the EU, and that's what people are struggling with now is how do we unwind this. You're asking what is the impact of this. We don't even know what this is."