Boy Scout dinner impressions
Plus a special summertime New Hampshire history quiz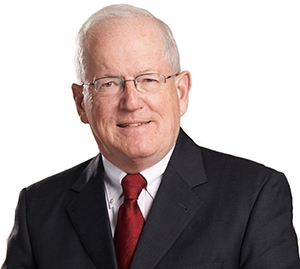 Most years, the final civic event of the spring season is the Daniel Webster Council Boy Scout Distinguished Citizens Award Dinner. This year, the 45th annual dinner was held June 26 in Manchester, with several hundred people in attendance. The council honored Manchester businessman and inventor Dean Kamen and Brady Sullivan Properties, both organizations headquartered in the Manchester Millyard.
The dinner not only featured recognition for these deserving honorees, but also the changing face of scouting. Now accepting women and on track to have the first female Eagle Scout in a couple of years, the dinner also featured the new STEM part of scouting.
There are now STEM Scout Troops as well as a number of merit badges that can be earned, and a group of STEM Scouts, boys and girls, were featured and performed at the event. This fit nicely with the activities of honoree Kamen, who was honored for his work with FIRST, the ARMI initiative now energizing the Millyard, and his many inventions at DEKA Research. He spoke eloquently about the need for preparation of youth and the importance of education as the foundation of the future of the nation.
Kamen's colleague at ARMI, Gray Chynoweth, also a candidate for Executive Council, was the emcee, and sported his Cub Scout hat, which still fit!
The FIRST effort, teaching young people to use their minds and apply science and engineering to learning by creating robots to accomplish tasks, now is worldwide and has about a million participants, bridging borders and bringing people throughout the world together in a common endeavor.
Brady Sullivan Properties increasingly is a major participant in charitable causes and events, and Arthur Sullivan, one of its principals, spoke about the importance of community to these Manchester natives who have real estate holdings throughout New England, including many of the signature buildings in Manchester and beyond.
This annual event started in 1974, and some in attendance had been at the first and most of the intervening events, which have grown in size, and raised significant funds and brought public attention to the great work of the Boy Scouts of America.
Reading the list of honorees presents me with the opportunity to give readers a modern New Hampshire history quiz. They are listed in the order in which they received the award. See how many of the following individuals you can identify without searching the internet:
Norris Cotton, Ralph McIninch, Frank Kenison, J. Duane Squires, Sherman Adams, Albert Barcomb, Mildred McAfee Horton, Max Silber, Ann Moody, Robert Burroughs, Arthur S. Adams, Edward J. Haseltine, Mary Mongan, Earle Criswold, Philip Dunlap, Sylvio Dupuis, Harold Pope, James Hayes, James Barker Smith, Warren B. Rudman, Charles F. Zell, Russell Holden, Henry M. Powers, James Chandler, Paul O'Leary, Charles Frank Yanco, Vesta M. Roy, John J. Reilly Jr., Maurice Arel, Kimon S. Zachos, H.E. Harrington, Robert B. Jolicoeur, John H. Sununu, Samuel A. Tamposi, Stephen E. Merrill, J. Bonnie Newman, Dennis J. Picard, John P. Stabile II, Sherman D. Horton Jr., Eugene A. Savage, Michael D. Dingman, Paul M. Montrone, John F. Swope, John C. Collins, John T. Grappone, Craig R. Benson, John R. Kreick, Roger Jean, Andrew E. Lietz, Leo E. O'Neil, David P. Bromnell, Michael C. Whitney, William S. Green, J. Paul Sticht, Raymond P. Bellemore, Jack B. Middleton, Judd Gregg, J. Michael Hickey, Kenneth Clark, Alyson Pitman Giles, R. Scott Bacon, Andrew H. Card Jr., Kevin A. Dillon, Joseph W. McQuaid, L. Douglas O'Brien, Stephen Barba, Daniel B. McLeod, Bobby Stephen, Ovide M. Lamontagne, Tom Raffio, John T. Broderick Jr., John Lynch, Joe Reilly, Stephen Duprey, Susan Duprey, Ronald H. Covey, Dianne Mercier and Renee Plummer.
The list contains distinguished attorneys, political figures, civic leaders, appointees to office, business owners and leaders, bankers, real estate developers, law enforcement officials and at least one religious leader. Each deserves to be remembered for what he or she has done, and in many cases, continues to do, for our state.
Brad Cook, a shareholder in the Manchester law firm of Sheehan Phinney Bass & Green, heads its government relations and estate planning groups. He can be reached at bcook@sheehan.com.