Biweekly pay bill awaits governor's signature
NH Senate OKs measure that eliminates requirement of a state waiver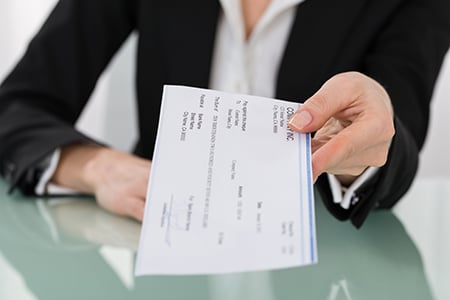 New Hampshire employers would be able to pay their workers every other week without asking for a special waiver from the state, if House Bill 194, approved by the Senate on Thursday, is signed by the governor.
Almost all of waiver requests have been granted by the NH Department of Labor in the past. Indeed, biweekly pay is so ubiquitous that the state itself engages in the practice. Still, many employers don't know that that a waiver is required, prompting warnings from the DOL over unintended violations.
The situation just creates unnecessary paperwork for those that file a waiver and legal bills for those that don't, argued Sen. Dan Innis, R-New Castle, when speaking for the bill on the Senate floor. Even filling out the "outdated" waiver form is "unwarranted regulation," he said.
The DOL testified that it had found the practice useful because it uses the waiver requests as a check to make sure businesses are up to date with unemployment and workers' compensation insurance.
Sen. Donna Soucy, D-Manchester, called the practice a "light regulatory touch" when introducing her amendment, which would have exempted hourly workers from the bill. Wages paid weekly should be the default position for hourly wages, who often work part-time and whose schedule shifts from week to week, she said.
Filling out a one-page form is not burdensome, Soucy argued, but for getting paid every other week if you're paid hourly "could be burdensome," she said.
"There are the folks that can't wait for a second week to put food on the table or gas in the car," echoed David Watters, D-Dover.
But Andy Sanborn, R-Bedford, said the "light regulatory touch" is really the "heavy hand of government" that shouldn't "be making decisions on what is best way to operate business."
The bill does give the DOL the power to take away the waiver if a problem with a particular employer does arise, pointed out Innis.
The Senate rejected Soucy's amendment and passed the bill on 13-10 vote, sending the vote to Gov. Chris Sununu's desk for his signature.
The governor did not respond by NH Business Review deadline to answer questions about whether he would sign the legislation.