Bill to mandate generator-ready gas stations gets cool reception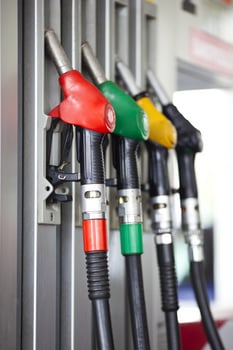 New Hampshire gas stations owners are not happy about a bill that might require them to have the kind of wiring that would enable them to install a generator to ensure they would be able to provide gasoline to customers.
Hurricane Sandy was the impetus for House Bill 130, said sponsor James Belanger, a Republican state representative from Hollis, who said he was responding to the request of a constituent who once owned a gas station. The request was echoed by people in other parts of the state, who depend on kerosene for heat, he said.
Sandy knocked out power throughout the New York metropolitan area — outages that in some cases lasted for weeks — and that prevented service stations that had gas from pumping it. While Sandy wasn't a big deal in New Hampshire, various ice storms and wind storms caused long widespread outages that had the same consequences.
But the state should not be imposing mandates based on a few "horrific" events, testified Jonathan Mapes, president of H.A Mapes Inc., a Maine company that distributes fuel to gas stations throughout New England. Most gas stations that splurge for a generator — which he estimates costs up to $25,000 for installation — are rural businesses with a tenuous connection to the grid. These stations are subject to outages regularly, and it begins to affect their ability to operate, he said.
The New Hampshire chapter of the New England Convenience Store Association put the figure even higher for generator installation: $10,000 to $20,000 for a wiring upgrade and $60,000 to $70,000 for installation of generations.
"When power is lost, it is not the mom-and-pop gasoline station owner's fault, and they should not be required to make costly investments to make up for the failure of the public utilities," said the organization's executive director, Stephen Ryan, in written testimony.
"It should be a business decision, not a mandate," said Mapes.
Rep. Kevin Waterhouse, R-Windham, said that he couldn't afford such an upgrade for his Waterhouse Country Store on Route 111.Indeed, Waterhouse said he makes more money on selling fried chicken than on selling gasoline. The profit margin — less than 2 cents a gallon — is lower than the credit card fees, he added.
"Besides, to mandate this on one industry is very unfair. You think you'd do it to pharmacies first — that's life-saving. This is New Hampshire. We are supposed to be self-reliant and plan ahead."
But Rep. William Baber, D-Dover, said opponents' cost estimates were inflated. Remember, he said, the bill doesn't require that generators be installed, only that the service stations be wired so such installation is possible during an emergency. And that could cost as little as $500, he suggested.
Perhaps, suggested Rep. Jacqueline Cali-Pitts, D- Portsmouth, the state could tap into homeland security funds to pay for such wiring upgrades. After all, the Seacoast may be particularly vulnerable to the type of flooding that washed out New York City.
"What if we can work out a plan with no financial burden on the small owners?" she asked. "Is that an issue we can discuss?
Discuss it, said Waterhouse, but "then you have the problem of picking winners and losers.
"But Belanger, the bill's sponsor, said that he never thought of rewiring his whole station. "I just wanted it wired up so they can pump gas."
Still, he said, he wasn't surprised at the reaction.
"I kind of knew this bill was heading for hospice," he said. "I've been in business for decades, and I know no small business wants to be told by the government what they should spend money on."