BIA legislative scorecard tallies 2013 victories
The organization had plenty of 'friends' and 'champions' last session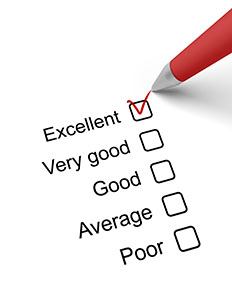 Anyone who had any doubts that the last session of the New Hampshire Legislature was particularly pro-business should check out the Business and Industry Association's 2013 scorecard, which rated the entire state Senate and 40 percent of the House of Representatives as either a "friend" or "champion" of business.
That is, they voted with the BIA more than 70 percent of the time on roll call votes – nine in the Senate and eight in the House – supporting the organization's position.
While the BIA didn't rank the lawmakers, it did publish their agreement percentage and listed the business champions (those at or above 86 percent) and noted how many were friends of business (70 percent or higher).
In the Senate, eight – all Republican – had a perfect record, and even the senator with the lowest score, Democratic Minority Leader Sylvia Larsen, had a 75 percent rating.
No one in the Senate voted against some of the BIA's signature issues, including Senate Bill 1, which doubled the research and development tax credit, and the update of the state's Business Corporation Act (SB 41). The Senate also unanimously endorsed House Bill 361, which is designed to reduce layoffs by allowing employers to decrease work hours for a limited period of time while employees receive partial unemployment benefits to supplement their lost salary.
The only close BIA vote in the Senate was a party-line vote against a bill prohibiting privatization of prisons.
The House voting record was more varied, with some 44 representatives rated as champions and 98 as friends, out of some 360 representatives who received a score. (Those who missed too many votes – about 10 percent of the 400 representatives – didn't get one.)
Three House members – Franklin Tilton, R-Laconia, Gene Charron, R-Chester, and Jim Belanger, R-Hollis – voted the BIA way eight out eight times, though all three said they weren't influenced by the organization.
"I go by my gut," said Charron, a retired law enforcement officer. "I'm pro-business, but that doesn't mean I march in lockstep with the BIA."
"I think I'm consistent with their philosophy, but I don't pay attention to what they say," said Tilton, who as a former public works director in Laconia and a former member of the U.S. Army Corps of Engineers, often works with contractors and "appreciates what they go through."
Belanger said that business is in his blood – he ran a two-way radio business for four years. "My father ran a business. My seven brothers were in business. I was brought up in business."
Even the House member with the lowest score – it was Henry Parkhurst, D-Winchester, at 25 percent – voted with the BIA on two of eight issues. Parkhurst couldn't be reached for comment, but Gary Coulombe, D-Berlin, had the next lowest score, at 38 percent.
"I'm not so much anti-business as pro-employee," Coulombe said.