Benefits increase sought for N.H. jobless
The last hike took effect in 2002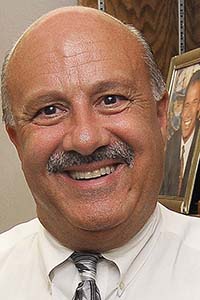 Those who collecting unemployment benefits in the future could see increases in their checks of up to 11.5 percent if a New Hampshire Employment Council recommendation, backed by the governor, makes it through the Legislature.
The increases wouldn't take effect until 2015.
Meanwhile, 1,000 people collecting extended benefits in the Granite State will be seeing their last check three days after Christmas because extended benefits were not included in the budget deal in Washington.
The council voted last week to endorse the increases — the first since 2002, according to Department of Employment Security Commissioner George Copadis.
"The trust fund has rebounded and is performing well," said Copadis.
New Hampshire's unemployment security trust fund dropped to zero in the midst of the recession. New Hampshire — like many other states – had to borrow from the federal government to keep paying benefits.
Those low levels prompted an increase in the unemployment payroll tax, replenishing the fund to where it stands now, at $241.5 million.
"Do we have enough to weather another Great Recession? No," said Dianne Carpenter, director of the state Unemployment Compensation Bureau. "But we are in good shape."
That means, if the economy remains stable, that taxes are expected to go down a percentage point in the last quarter of 2014 and another half-percent in the first quarter of 2015, if the agency's projections are correct.
Indeed, for the delay in implementing a benefits increase – which is expected to cost $4.8 million – was to make sure that employers get that tax cut, Carpenter said.
Gov. Maggie Hassan backs the raise.
"Considering the health of the trust fund, increasing benefit rates for the first time in over a decade will help those searching for employment and their families while providing an important boost to our economy as unemployed workers purchase essential goods and services," she said.
New Hampshire compensates workers at a lower rate than much of the nation, and particularly in New England.
Only Vermont pays less – by $2 a week — than New Hampshire's maximum benefit of $427, though nationally New Hampshire is right in the middle – ranking 26.
But New Hampshire's minimum benefit of $32 ranks 16th lowest nationwide. The proposal would increase that amount by $3.
The largest increase would be $25 for those who currently collect $290 a week. The increases go down after that, in absolute terms and in percentages, as the benefit levels go up.
The advisory council consists of representatives of business, labor and state officials, though three people were absent in last week's vote, including Sen. Andy Sanborn, a conservative Republican, who – when contacted by NHBR – said he opposed the bill.
"For the governor to push and celebrate an 11 percent raise to the unemployed while continuing to extract an additional surcharge tax on employers, which makes the New Hampshire unemployment tax one of the highest in America, sends the wrong message," he said in an email.