Bad but not worse
Takeaways from the Counselors of Real Estate meeting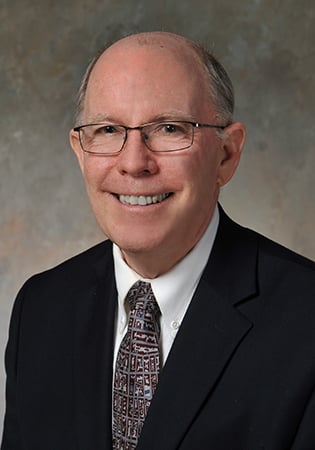 I just came in from working in the yard – fall chores and beginning the buttoning-up for winter. I am having a hip replaced in three weeks (day surgery!) so I am on an accelerated schedule. Of course, my buttoning-up is nothing compared to those folks in Florida, Georgia and the Carolinas trying to secure their properties before the onslaught of Hurricane Matthew.
Speaking of onslaughts, the presidential race continues unbridled. What a circus! I was at a conference in Washington, D.C., and the international members universally expressed their shock and embarrassment for what we are going through. While I do not think Trump will win, I do think it may be much closer than some folks predict or would like. Ugh!
The conference was the fall meeting of the Counselors of Real Estate. These are rigorous two-to-three-day meetings with lots of educational and intellectual inputs, often local development tours, plenty of networking and most of all, the chance to catch up with colleagues and friends from away.
We had several presentations from economists and pundits (the headliner was Mark Zandi of Moodys.com). They were pretty much in step that things are not great but will not get worse over the next 12 to 18 months.
Specifically, interest rates will remain low (the Fed will be very cautious about trying to raise rates, as the economy is simply too tepid and they do not want to tilt things into recession, but more on that later). China will be OK. In fact, with total debt at only 47 percent of their GDP, they are the only top 25 global economy that can borrow their way out of a recession. While the Chinese economy has slowed from 9 to 12 percent GDP growth to 5 to 7 percent, that is still far more robust than any other economy at present.
Brexit will continue to play out over the next six to 30 months. The markets have made their adjustments already. However, a greater concern is Germany in 2017-18. If Angela Merkel's party loses, it is possible Germany could vote to leave the EU, then there will be repercussions not just in Europe, but globally.
Energy prices are likely to remain flat (or even drop) for at least 24 months. There is simply lower demand, even for scaled-back production.
There is geopolitical risk, although very few will elaborate on that. The refugee crisis in Europe is a big deal. The mandate from the EU that Britain had to take 70,000 to 80,000 Syrian and other Middle Eastern refugees is the likely trigger for the exit. The massive EU bureaucracies, the over-regulation and the constant meddling in trade and commerce is a drag on the positive initiatives of the EU itself.
As long as there is a surplus of global capital, much (most?) of which chooses to come to the U.S. (as a safe harbor), things will remain pretty much as they have for the past two to three years. However, two presenters stated that the U.S. will have negative GDP growth this quarter and next, which technically constitutes a recession. This forecast is not for anything like 2008-2009, but maybe a year of minus 1 to 2 percent growth. One presenter said if it were not a presidential election year, we would be seeing more such predictions.
From a real estate perspective, retail space will continue to shrink, multi-family development is overheated in most large markets, office space demand will be flat (best case) and tech companies are looking to hire Millennials so they are locating in urban environments.
Suburban office space will suffer the most. Warehouse and distribution will remain strong as internet retail sales increase. Manufacturing and industrial is spotty, generally shifting to the South. Lastly, hotels are overbuilt in most A and B markets. There will be workouts and restructuring for the next 18 to 24 months.
Bill Norton, president of Norton Asset Management and principal of Harrington & Reeves, is a Counselor of Real Estate (CRE) and a Facilities Management Administrator (FMA). He can be reached at wbn@nortonnewengland.com.