B Corp's paperwork puzzle
Confusing state forms lead to accidental filings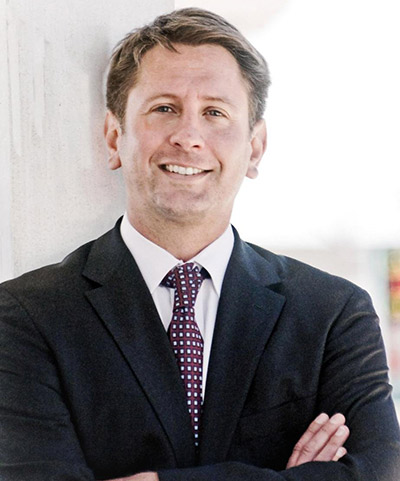 In 2015, New Hampshire's benefit corporation law came into effect, allowing a new corporate entity that merges public benefit with for-profit status.
Benefit corporation supporters across the state, including companies like W.S. Badger, were optimistic about the decision to pass the bill. However, two years later, the status of benefit corporations, or B Corps, in New Hampshire doesn't quite meet expectations.
Well over 100 regular corporations are created each month in the state, along with approximately 400 to 600 trade names, and 600 to 900 LLCs.
By January, two years after the law went into effect, there were 55 benefit corporations registered in New Hampshire. In March, there was a notable addition to the list when Stonyfield Farm announced its transformation into a B Corp.
However, even that number can be deceiving.
Over two dozen of the state's benefit corporations haven't issued a public annual benefit report, the legally required annual summary of social or environmental good provided by the business. In fact, the companies are well beyond the due dates for their first report.
The remaining businesses among New Hampshire's five dozen or so benefit corporations haven't been incorporated long enough to require an annual report.
Among these supposed benefit corporations are convenience stores, pizza shops and some businesses created to buy Dunkin' Donuts franchises. The number of businesses that mention social or environmental good in their incorporation forms can be counted on one hand.
'A learning thing'
The lack of benefit reports calls into question whether some of these businesses were meant to be benefit corporations in the first place. NH Business Review was able to confirm five New Hampshire companies that became benefit corporations by mistake, without knowing what the title meant. The true number is likely even higher, with some businesses refusing to speak about the matter.
One of the accidental benefit corporations is Silver Lake Home Center, a lumberyard and hardware store that sells home-building supplies. The owner, Joyce Sherwood, who bought the center from her parents, first discovered that her business was listed as a benefit corporation after being contacted by NH Business Review.
"I'm relatively new in the ownership area," Sherwood said. "I didn't even realize there was anything such as a benefit corporation. It's kind of a learning thing for me as well."
Her business has been listed on the state's benefit corporation roster for well over a year.
The bylaws for Silver Lake Home Center were arranged by a Manchester-based lawyer, who Sherwood suspects simply misinterpreted one of the questions on the form and checked the wrong box.
In fact, the root of the problem for many businesses can be traced back to the incorporation forms. Benefit corporations and regular corporations share the same incorporation form. At the very bottom of the form's first page sits this statement:
"FIFTH: The above named business (is/is not) electing, by at least the minimum status vote defined by RSA 293-C:2, VII, to become a benefit corporation pursuant to RSA 293-C."
The incorporator must select "is" if she wants to be a benefit corporation, and "is not" if she wants to be a S corporation or a C corporation. Instructions that briefly explain the purpose of a benefit corporation can be accessed along with the incorporation form, but there is little mention of benefit corporations on the form itself.
Misinterpreting this question or accidentally selecting "yes" is more common than some would think — and the mistake isn't limited to small businesses without a lawyer.
No reports
Tabletop Tycoon, a tabletop game developer based in Londonderry, is another business that accidentally became a benefit corporation, even though an attorney filed its articles of incorporation. By the due date of the company's first annual report, founder Dan Yarrington realized that the business was incorrectly listed as a benefit corporation, not a C corporation. He changed his business back to a C corporation in March 2016.
Yarrington was surprised to find that the forms for benefit and non-benefit corporations are the same. Depending on the computer, the automatic "is/is not" selection on the form can malfunction, obscuring an "is not" answer to look like an "is" answer.
Sherwood believes a clearer form could also help prevent mistakes.
"The only thought I had would basically be [adding] a short caption saying what it means to be a benefit corporation," Sherwood said.
Even if every benefit corporation in the state was formed intentionally, many of them have no publicly available benefit reports, which are required by state law.
The Corporation Division of the NH Secretary of State's office is currently restructuring the business database on its website, which will restrict access to benefit reports filed after October 2016. Once the update is complete, these reports could become available, along with the ability to search for benefit corporations as a separate entity, which had not been possible before.
However, a sizable portion of the businesses currently listed as benefit corporations in New Hampshire have not released benefit reports for well over a year after their incorporation, and long before the restructure would have affected them.
Benefit reports (along with a corporation's annual reports) are due 120 days after the end of the business's fiscal year, according to state law. After failing to submit a report, the Corporation Division sends the business owner a reminder through mail and email.
According to Adam Schroadter, assistant secretary of state, businesses that fail to submit their annual report for another year will receive a notice of potential dissolution. However, none of the businesses on the state's benefit corporation roster has been around long enough to miss two annual report cycles.
Schroadter still says that the Corporation Division is aware of some benefit corporations that have not submitted benefit reports. He is also aware of some instances when new businesses accidentally filed as benefit corporations before having to change back.
However, since Silver Lake Home Center is still listed as a benefit corporation on the state's roster, it is apparent that Schroadter's department is not aware of all accidental benefit corporations. Schroadter says that he would consider taking measures to prevent such mistakes in the future, especially since so few benefit corporations are being developed.
"I would think that given the [small] numbers involved, I might direct someone in the office to double-check anyone filing as a benefit corporation in the short term," he said.
Not just a NH problem
The problem of unknown, accidental benefit corporation status may not be limited to New Hampshire, however.
The national nonprofit organization B Lab was involved in the creation of the benefit corporation concept as well as the development of one potential sustainability standard that benefit corporation owners can use to measure impact. The nonprofit's website features a roster of benefit corporations as well as model legislation and information about benefit corporations to encourage new states to adopt the law.
Holly Ensign-Barstow of B Lab said there is definitely reason to suspect that other states harbor accidental or non-reporting benefit corporations.
"This is not something that's a New Hampshire problem alone," she said. "I think some states do better at it than others … It's a level of how much information is available, and how clear it is."
Ensign-Barstow acknowledged that some of the benefit corporations in the organization's roster could be mistakes (in fact, both Silver Lake Home Center and Tabletop Tycoon were recently listed on the B Lab website).
However, with limited staff and 4,700 benefit corporations to sift through, Ensign-Barstow said there isn't much B Lab can do about it.
She said the best they can do is gather the email addresses of as many benefit corporations as possible and try to reach out to them. Someday, double-checking every business in the roster could be possible.
"That's something that we want to do when we have more capacity, because we believe that benefit corporations should report, and they should report well," Ensign-Barstow said.
B Lab also has a free benefit report tool on their website that business owners can use to build their benefit reports and assess their impact. Until benefit corporations can be officially verified, however, Ensign-Barstow says inaccuracies in the B Lab roster are "definitely a concern."
"Ideally the Secretary of State's office would have more easily understandable information about what it means when you check that box, and what you're taking on," she said.
Though some suggest making the incorporation process clearer, changing the form would require changing New Hampshire law.
Ray Garbos, co-founder of eCollaborative ventures, a New Hampshire benefit corporation centered on using technology to solve social problems, said that he also thinks the state should "clean up [the form] and make it more clearly defined."
"We think it's great New Hampshire has [passed] the benefit corporation," Garbos said. "We do want to be able to create patents and create revenue from that, then … put that profit back into research and development, and not into the pockets of shareholders."
Schroadter is also considering the benefit corporation model for his own business, The Stone Church in Newmarket. He said that for some, it could be easier to carry out a positive mission as a benefit corporation rather than a nonprofit.
"Under New Hampshire law, for a nonprofit, you need five original signers," he said. "In many ways, by virtue of our specific aims for our business, there's an altruistic idea at hand as we operate. But to try and expand that out to a five-person board or committee just for that benefit is not [what we want]."
With Silver Lake Home Center short-staffed, Sherwood doesn't have time to submit a plan or benefit report. But she wouldn't rule out the possibility for the future of the company.
"I can see how it would be beneficial, absolutely," she said. "It makes you aware of the things you need to do, or that you have done, and how that impacts your business."
Yarrington is more hesitant to adopt benefit corporation status for Tabletop Tycoon.
"By the very nature of being new, it's more expensive," he said. "I have to ask my accountants more questions, and I have to ask my attorneys more questions … it's much easier to say, 'You know what? We'll just be a C Corp.'"
In fact, added Schroadter, when it comes to benefit corporations, "I think the verdict is still out on who they help and who they don't."