Auger Realty and CTX Mortgage: quality and commitment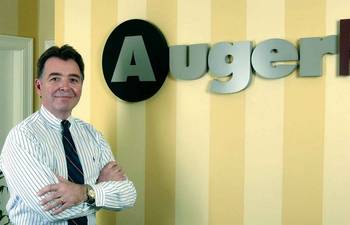 Many companies will claim to be committed to customer satisfaction, but Auger Realty and CTX Mortgage will prove it.
When president Mike Auger first opened Auger's doors in 1986, he had a vision to build an agency of highly qualified agents and brokers committed to building long lasting customer relationships with every client, every time. Twenty years later, Auger's vision has come to fruition, delivering superior customer service and establishing genuine connections with every client has earned the agency countless referrals and repeat customers, some spanning generations.
High-tech and high-touch but never high-pressure, Mike Auger's agents, staff and business contacts, like Vicki Gordon, senior loan adviser for CTX Mortgage, work as a team to be your partner in the real estate process.
An 18-year mortgage veteran in the greater Manchester area, Gordon has originated over $320 million in mortgages and prides herself on providing an unmatched level of customer service that continually satisfies every client's unique financial needs, from first-time homebuyers to longtime investors.
Through a relationship built on confidence and mutual respect, Auger Realty and CTX Mortgage are ready to serve you, whether you're buying your first home, growing your house and family, or downsizing for retirement.
For more information about Auger Realty, visit AugerRealty.com. For more information about CTX Mortgage, visit ctxmortgage.com/ VickiGordon/.