Ashoka U co-founder named UNH Social Innovator of the Year
Marina Kim to deliver keynote at 2018 Social Venture Innovation Challenge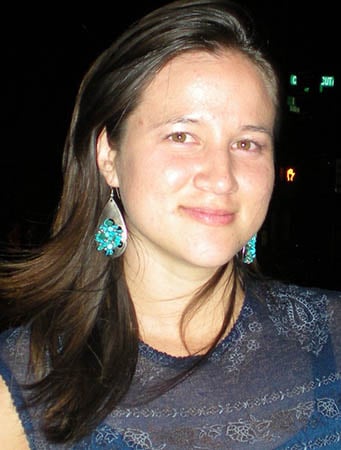 Marina Kim, co-founder and executive director of Ashoka U, has been named the 2018 Social Innovator of the Year by the University of New Hampshire's Center for Social Innovation & Enterprise.
Kim will be honored at the sixth annual NH Social Venture Innovation Challenge, to be held Thursday, Nov. 29, at the University of New Hampshire in Durham. The ceremony will coincide with the live final round of the challenge, in which eight finalists will present their ideas to a panel of judges. The event also will feature a keynote address by Kim.
Winners in the challenge's two tracks will share cash and in-kind prizes worth over $65,000 to fund their ideas.
Deadline for entries in the challenge is 10 a.m. Wednesday, Nov. 7. Information and entry requirements are available at unh.edu/svic.
An initiative of Ashoka, the international network of social entrepreneurs, Ashoka U helps colleges and universities rewire education to more effectively enable, empower, and catalyze student changemakers. To date, Ashoka U has worked with over 400 institutions globally.
Key sponsors off the challenge, which is presented by UNH's Center for Social Innovation & Enterprise, include Impax Asset Management|Pax World Funds, Kennebunk Savings Bank, Pierce Atwood LLP and Timberland. Additional sponsors include AMI Graphics, CCA Global Partners, Cirtronics, Cole Haan, Monadnock Paper, NH Business Review, NH Businesses for Social Responsibility, NH Charitable Foundation, NH Clean Tech Council, NH Tech Alliance, Normandeau Associates, Pete and Gerry's Organic Eggs, PixelMEDIA, Prime Buchholz LLC and ReVision Energy.