Arnesen asks AG to investigate Tyco settlement decisions
She's questioning the Secretary of State's role in awarding $7m to 2 colleges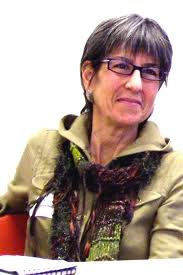 Radio host and political commentator Arnie Arnesen is asking the Attorney General's Office to investigate whether New Hampshire Secretary of State William Gardner acted ethically in his role in awarding $7 million obtained by the state in a settlement with Tyco International some 12 years ago.
"As a public fiduciary, William Gardner appears … to have divided the monies up in such a way as to violate a law, understanding, or common practice, creating the appearance of impropriety if not impropriety itself," Arnesen – a former Democratic gubernatorial and congressional candidate – wrote to Attorney General Joe Foster.
Her complaint focuses on how Gardner, and the board of the Center for Public Responsibility and Citizenship, decided to award the money to set up two programs, one at the University of New Hampshire and the other at Saint Anselm College.
Arnesen asks the AG's office to look into whether Gardner and the rest of the center's board "acted ethically, openly and with requisite documentation and transparency required by public officials when they are entrusted to invest/dispose of monies received as a settlement in a corporate malfeasance case."
The state Securities Bureau received the money through a then-$5 million settlement in 2001 with the board of directors of Tyco.
The action of the Securities Bureau – which is overseen by the secretary of state's office – was aimed at the board of Tyco, which at the time was based in Exeter, for letting then-CEO L. Dennis Kozlowski and then-chief financial officer Mark Swartz loot millions of dollars from the company for personal purposes. They were convicted in 2005.
Arnesen had originally sent her complaint to the Legislative Ethics Committee – arguing that Gardner is elected by the Legislature. But Marty Gross, the committee's legal counsel, wrote that the ethics law was aimed at legislators and their staffs, not constitutional officers.
Such a complaint, Gross suggested, should go to the executive branch, but instead Arnesen sent it to Foster on Tuesday.
The AG's office generally does not comment on complaints or pending investigations.
The Tyco penalty was earmarked to set up a program of promoting "statewide investor education" and "corporate governance," to be determined by the secretary of state's office, through a board that included Gardner, then-Gov. John Lynch, then-University System of New Hampshire Chancellor Ed MacKay, and then-Securities Bureau Director Mark Connolly.
The board decided in June that the money should go to fund an interdisciplinary program on philosophy, ethics and sustainability run out of the classics and humanities departments at UNH, while $2 million should be set aside for another program based on ethics and government, at the privately run Saint Anselm College.
But several other private colleges contacted by NHBR said that they would have like to have a shot at that money, and said that they had no idea it was available.
Gardner, in a lengthy reply to Arnesen about her criticisms, said he did reach out to other colleges before deciding on how to spend the money. But most of the people he contacted said such contacts occurred over five years ago, and it was the colleges that appeared to have approached Gardner.