Antioch New England makes a difference
University lightens ecological footprint with decreased energy usage and expanded recycling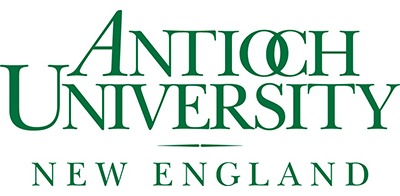 Antioch University New England in Keene might offer programs in environmental studies, education, psychology and management, but that's not the only way it's setting students up to help change the world.
In 2007, the university adopted a "Green Guru" program, which was designed to help teach faculty and staff how to reduce their electricity use and, ultimately, their ecological footprint. The training covered everything from computer use to transit and commuting strategies.
Josh Lipkowitz, a master's student in the environmental studies program, doubles as the school's social justice and sustainability coordinator. He said the program has had 100 percent participation over the last five years, making for a major impact.
"We can't contribute that all to Green Guru, but energy usage is substantially down," said Lipkowitz. "There's a lot of things we can't do anything about, being a commuter school … but it only took a couple of things to make a difference."
And the numbers prove it. From the start of the program until 2013, Antioch was able to cumulatively reduce its electricity usage by 68 percent, a number that translates to a roughly 362-metric-ton reduction of carbon dioxide emissions and about $90,000 in savings.
The university also recently started a partnership with TerraCycle, an international upcycling and recycling company, in order to enhance the recycling program already in place. (Upcycling is the process of turning waste materials into new materials or products.) Staff and students are now encouraged to bring in such items as energy bar wrappers and common bathroom toiletry packaging, like toothpaste tubes, to be placed in specially marked bins.
Though the program is new and there's no data about the impact it's had, Lipkowitz says that many people have already begun participating in the program.
Part of the perks of using TerraCycle, according to Lipkowitz, is that the school receives a credit each time it sends in filled bins. He plans to use these credits to purchase the upcycled products made by TerraCycle in order to draw more attention to the program and increase participation.
Though Lipkowitz said that Antioch, as a nonprofit, doesn't have to "do things all the time that don't maximize profits," he believes that establishing a social or environmental initiative in a business model fits in with the times and the way society is changing.
"Everyone comes at [these types of projects] from different angles," he said. "I think even in the for-profit world, people are starting to see that a lot of the myths are being proven untrue. The right thing is starting to become the easier thing and make more financial sense."
The "Just One Thing" Campaign is an 18-month effort of New Hampshire Businesses for Social Responsibility. Its purpose is to challenge businesses to consider incorporating a sustainability initiative into their operations. Companies can celebrate their achievements and inspire others by sharing their stories on the campaign's webpage.
To submit your story or read others, visit nhbsr.org/jot.