Answering alternative facts on child protection
Only distorted information can justify the state's continued failures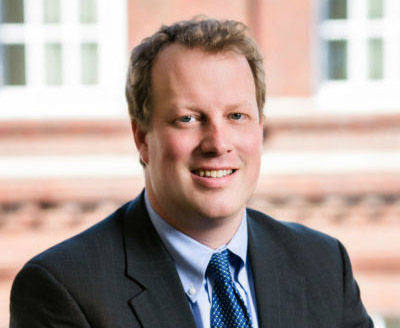 Some powerful voices in New Hampshire are so bound up in defending their political turf and avoiding responsibility for how they have contributed to the danger children face in New Hampshire that they are willing to distort their reporting on facts to you, even in areas as important as child protection.
This sort of distortion was part of a blog Andrew Cline published for the Josiah Bartlett Center in the area of state responsibility for child protection in early October. You can find his assessment here. He doubled-down on it in an opinion piecein the NH Union Leader last week.
Cline's analysis blames one political party for the current crisis, withholds fundamental information about the child protection crisis in rendering this assessment, all while decrying partisanship in response to criticism of his political allies.
In remarkable and crass terms, he even calls our child protective services spending a "favored child," though the federal government opined in a published report that state child protection got failing grades as of late this summer.
This kind of gaslighting is Orwellian.
It is also an outrage. Cline's analysis and the conclusions he reports are an insult to abused and neglected children, including to the memories of children who were killed during a period the governor has called a state of crisis.
Cline provides the numbersto support his position at jbartlett.org.
Cline doesn't tell you this in his blog, but what they reveal is that, 10 years ago, in 2008, total spending was at $108 million on child protection in New Hampshire.
Today, in the midst of an opioid crisis, total spending is $17 million less than that at just north of $91 million in 2018.
The same total spending numbers also reveal that prior to 2011, total spending on Child Protection was between $103 and $110 million.
The true deviation from spending on child protection in New Hampshire occurred not when Democrats controlled the budget, but in 2011, in what has been called, "The O'Brien Budget."
It was in that budget that child protection spending plummeted below $100 million after receiving a cut of approximately $20 million.
That cut began a trend of deep neglect in the area that bottomed us out at $82 million in 2016.
In other words, through the so-called Tea Party revolution that followed an approach to public safety that pursued undifferentiated austerity at the expense of commonsense public safety measures, total spending on child protection in New Hampshire went from $110 million to $82 million.
That is a cut of $28 million in total spending in the area of child protection from which we have never recovered.
Now we are in a crisis, with New Hampshire children who are abused still suffering. This crisis gives us all a chance to reflect on basic notions of cause and effect and about our own sense of common decency.
Will you be duped into believing that we are close to living up to our obligations to New Hampshire's most vulnerable children in light of the information we have?
Will you allow yourself to exist in a mindset that imagines away moral responsibility in this area?
Or will you demand truth as a basis for credibility, decry efforts from people like Cline, who suggest continued failures equal success when it comes to fundamental commitments, and demand that our state remove itself from a state of persistent illegality in an area as fundamental as the protection of children from child abuse and neglect?
Michael S. Lewis is a Concord attorney.