Amoskeag Mortgage: the key to homeownership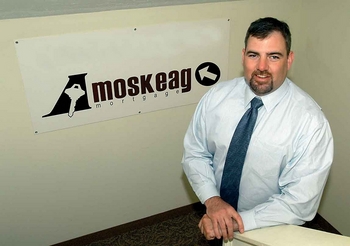 Knowing that the purchase of a home is one of the largest, most important financial decisions you will ever make, Amoskeag Mortgage is confident that the service, advice and expertise it delivers transforms what can be a time of nervousness or intimidation for many into one of excitement and pride.
Backed by years of experience, founder Paul Godbout and his team of professionals work hard to create a dynamic, specialized mortgage company that recognizes the importance of customer service and the needs of individuals and couples of all credit types.
Amoskeag Mortgage is dedicated to giving every customer the opportunity to become a homeowner, asking the right questions at the right time in order to find a loan to match each person's unique situation.
Amoskeag also pledges to keep the loan process simple and clear as it works to obtain the most fair, effective and practical home-financing option that suits your needs.
The wealth of knowledge of Godbout ad his team begins at amoskeag mortgage.com, where a loan calculator can help you determine how much you can afford, a qualification form is ready for online submission, and contact information is readily available for those who would rather speak directly to a mortgage consultant.
For more information, visit amoskeagmortgage.com or call 603-296-0403.