Amazon announces Boston, not NH, among top contenders for HQ2
Process sways Sununu to support commuter rail study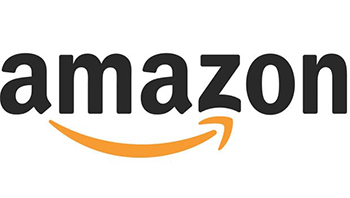 Amazon announced this morning 20 metropolitan areas still in the running to be the location for its second headquarters, and New Hampshire is not among them.
But Boston, the competitor that New Hampshire's proposal called out for "cumbersome commute times, taxes and affordability challenges that plague Boston businesses and their employees" is among the top contenders.
In fact, last week the Boston Globe reported that Amazon was seeking as much as 1 million square feet of office space in Boston, negotiating with a seaport developer to lease an entire office building, possibly two. According to the Globe, Amazon employs more than 1,000 people in Boston and Cambridge, mostly software engineers and developers.
"Thank you to all 238 communities that submitted proposals," said Amazon spokesperson Holly Sullivan in a press release. "Getting from 238 to 20 was very tough – all the proposals showed tremendous enthusiasm and creativity. Through this process we learned about many new communities across North America that we will consider as locations for future infrastructure investment and job creation."
Amazon evaluated each of the proposals based on the criteria outlined in the request for proposal, which indicated the location did not need to be in an urban or downtown location, but should be within two miles of a major highway or have access to mass transit as well as near a top university.
New Hampshire's proposal – a joint project by the Department of Business and Economic Affairs, Gov. Sununu and the Town of Londonderry – indicated Woodmont Commons, a 603-acre urban village, shovel-ready greenfield site that broke ground in August, as a potential prospect.
The proposal touted Londonderry for offering "a vastly simplified reverse commute" and noted the widening of the I-93 highway.
But Londonderry offered no mass public transportation option, and that may have been a sticking point.
Even Gov. Sununu admitted to the Union Leader that while developing the Amazon application, he changed his mind, including support for a $4 million commuter rail study in the 10-year transportation plan sent to the Legislature. (In 2013, while serving on the Executive Council, Sununu voted against it.)
The study would examine building out a commuter rail from northern Massachusetts to Nashua, Manchester and Concord.
Last year, the City of Nashua entered into a public-private partnership with a Rhode Island railroad company to build a train line from Worcester, Mass. with stops in Nashua and Bedford.
"I continue to have genuine concerns regarding the long-term, financial viability of such an expansive project," said Sununu to the Union Leader.
Despite being eliminated from the running, Sununu praised New Hampshire for its Amazon application in a statement.
"New Hampshire's groundbreaking proposal to recruit Amazon was the most comprehensive business marketing plan our State has ever produced," said Sununu. "While we always knew that our bid was considered a long shot, we are excited that it is already serving as a template for other businesses that now have New Hampshire on their radar."
Other remaining Amazon contenders include Atlanta, Ga.; Austin, Texas; Chicago, Ill.; Columbus, Ohio; Dallas, Texas; Denver, Colo.; Indianapolis, Ind.; Los Angeles, Calif.; Miami, Fla.; Montgomery County, Md.; Nashville, Tenn.; Newark, N.J.; New York City; Northern Virginia, Va.; Philadelphia, Penn.; Pittsburgh, Penn.; Raleigh, N.C.; Toronto, Ontario and Washington, D.C.