Alpha Loft looks to better connect startups, established tech firms
Merger with NH High Tech Council resulted from realigned partnerships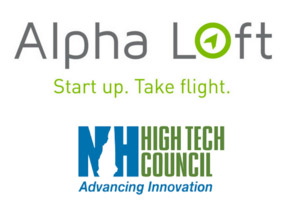 A purposeful decision regarding funding and direction of Manchester's startup incubator Alpha Loft led to its announced merger with the NH High Tech Council last month.
In a press release, the two organizations announced Alpha Loft would be integrated into the High Tech Council by the end of 2018, with Alpha Loft CEO Mark Kaplan assisting with the transition until he leaves his position in March.
Alpha Loft lost a significant source of funding last year when its board chose to select a sponsorship package with the University of New Hampshire, instead of a "deeper partnership," according to Marc Sedam, UNH's associate vice provost of innovation and new ventures and managing director of UNHInnovation. "Our interest in the university was to help Alpha Loft serve the state but we always wanted it to serve our specific needs, and they wanted to focus on the state not on our specific needs."
Sedam said UNH's Peter T. Paul Entrepreneurship Center will now take on a greater role regarding the college's initiatives.
In response, Matt Rightmire, chair of Alpha Loft's board, told NH Business Review, "UNH played a crucial role in getting the Alpha Loft started and growing, without their sponsorship (which continues currently), the Alpha Loft would have had a difficult time growing to be the important cog in the start-up ecosystem of New Hampshire."
Rightmire said "UNH was clear from the beginning that their financial support for the Alpha Loft would diminish over time and that they would orient more of their resources toward their own initiatives."
While UNH has been a large supporter of Alpha Loft, Rightmire said companies including Oracle + DYN; Cook, Little, Rosenblatt & Manson; and Borealis Ventures continue to provide significant financial support to Alpha Loft.
But the financial decision has also resulted in Alpha Loft leaving its prime storefront at 844 Elm St., and moving to the the second floor of 1087 Elm St. in October.
To what extent does a space define the success of a growing tech ecosystem?
"People get focused on having a co-working space as a means to an end in terms of an incubator or accelerator, and while space can be beneficial and enhance the relationship and get entrepreneurs working around each other, it's not the driver of success in startups," said Kaplan. "I think it's more driven by programs and the mentorship that can be provided."​
"We've seen the growth of shared work spaces and know it is critical to some [entrepreneurs] because they need an environment where there are other people. But to Mark's point, an incubator provides much more than companionship,"​ said Matt Cookson, executive director of the Council. "That early stage nurturing has always been at the core of what Alpha Loft does and does very well. Those programs really are separate from having or not having onsite workspace."​
Alpha Loft and the High Tech Council have a history of previous collaboration and there are many areas for natural collaboration on programs, said Cookson.
"For example, our Entrepreneur of the Year event recognizes a New Hampshire entrepreneur for his or her scope of work, but we also have brought in 10 or so startup companies to have tabletop demonstrations during their event so senior entrepreneurs can mix with start-up founders,"​ said Cookson. "Alpha Loft can help us with program like this that bridge the gap between start-ups and established companies."​
Cookson said the two organizations can also combine their resources, "to help ensure that we are providing the best advice possible, are making solid connections, and are being efficient and avoiding duplicity in this fast-paced environment."​
That includes increasing the number of Council members who serve as mentors to startups associated with Alpha Loft.
When asked what sort of demand there was for Alpha Loft's services, Kaplan pointed to the 30 applications received for its Accelerator NH program — a good quantity for a program that accepts only 10 startups at most. "We haven't done a thorough review yet but it looks like a long of strong candidates,"​ said Kaplan.
"The tech community in Manchester has grown significantly in recent years and has gained national attention in the media," said Cookson. "In terms of tech jobs, it is New Hampshire's urban hub — however, the southern/seacoast region as a whole employs 74 percent of all New Hampshire tech workers and that's our larger tech hub. Manchester has a solid base of start-ups and successful tech companies and I believe the services that the Council and Alpha Loft can provide through this alliance will help us grow this sector even more in the coming years. It's a very exciting time for the region!"​