A powerful new role for financial advisors
They have the opportunity to play a significant role in discussing aging with their clients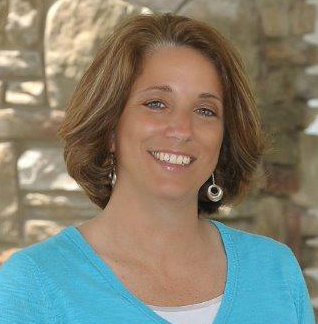 I recently traveled to New York City, Boston, Philadelphia and Washington, D.C., at the request of the National Association of Personal Financial Planners, to speak at their yearly educational symposium.
It may seem an odd combination, at first glance, to have a nonprofit retirement community as a segment of the educational agenda, but, for the past three years, RiverWoods' vice president of marketing and I have been presenting this program around the Northeast to financial planners and elder law attorney organizations, and the demand is growing.
Our presentation details the basic concept of a continuing care retirement community, or CCRC. We primarily review four factors: why CCRCs matter now more than ever; how to differentiate between the three major types; what aspects of the contract a financial planner or attorney needs to understand; and how to conduct due diligence to ensure that the CCRC your client is contemplating is financially solid.
There are 1,900 CCRCs around the country, and the industry has been around for more than 100 years, but the fact is that a relatively small percentage of people know about the concept and understand how to assess the value of the community.
In the last seven years, we have seen a trend toward more prospective residents who share their contract with their professional advisors, and this leads to great questions.
Our program is generic, and truly gives the basics on how to understand CCRCs whether they are in New Hampshire or New Mexico. We do not promote RiverWoods, but promote the category as a senior living option.
As a companion piece to the talk, we created a workbook for consumers and their advisors that provides key questions to ask, and metrics to consider.
We spend a great deal of time talking about numbers in these presentations, and that's undoubtedly what financial and attorney types appreciate. But the true impetus behind their rapt attention comes out at the break, when we hear stories of parents who refused to leave their period Victorian house, even when they could no longer climb the stairs or clients who focus on how their investments are growing, but can't face the fact that they may not be able to continue to care for their spouse.
One poignant question from the D.C. presentation has stayed with me: "What is my role as a financial advisor?"
I suggest there is a powerful new role for the financial advisor and/or attorney. You are in the position of trusted advisor, and you naturally talk to your clients about the future, whether it is planning to set up a trust or will, or beginning to manage investment returns and tax implications.
If you have the opportunity, talk with your clients about change, and the opportunity they have to plan for change in their lives. As our marketing vice president says, "Choose your change or it will be chosen for you."
We all have heard the statistics about the "silver tsunami" heading our way. We will have a million more folks turning 75 every year for the next 18 years.
But how many also know the statistic that 70 percent of Americans over 65 will need some form of long-term care? We are living longer than any previous generation, and due to the increased longevity, are living with more complex diseases that are costly to manage.
Professional advisors can initiate the kinds of conversations with clients that the clients' own children find nearly impossible to discuss. Completely in line with planning investments or trusts, the direct conversation should come up about what their plan is for care and future living, and what options they have investigated.
No matter what your clients choose, you have the opportunity to play a very significant role for them, and for their children, by bringing up the question, and encouraging them to contemplate their choices.
Justine Vogel is CEO of RiverWoods, a continuing care retirement community in Exeter.