A multi-pronged approach toward solving affordability
Municipalities should focus on allowing housing to accommodate young workers and empty-nesters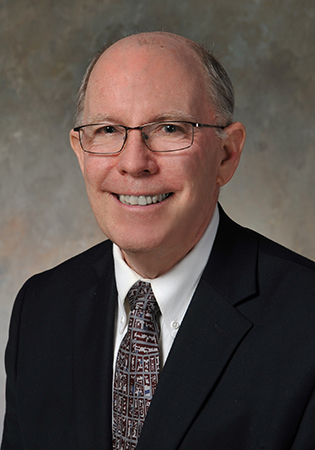 Workforce development (and retention) is a key element of keeping New Hampshire competitive and economically viable. Part of that is affordable housing, which in this case is often called "workforce" housing. Where will our teachers, police officers and firefighters live? Not to mention construction workers and retail salespeople.
There is no question that today's construction costs, both residential and commercial, are out of sight. Some of this is materials (and systems), but labor too is in short supply, and thus very costly. The sector has not recovered from the reset of 2008-09 in terms of number of employees. Simply put, there are fewer people staffing the job sites.
I have been an empty-nester for over five years. I live on the first floor of my home in about 1,250 square feet (the upstairs is the most expensive self-storage in the city of Concord, where my son and daughter keep their stuff that doesn't fit in their apartments!). I have looked at more than 50 smaller homes, condos, etc., hoping to downsize and get my "occupancy" expenses down. I cannot get anything to pencil out. The market for smaller homes where empty-nesters such as myself compete head-to-head with young workers like my son and daughter is fiercely competitive. Good-quality units go under contract immediately, often over the asking price!
For me, to buy something at $200,000-$220,000 and put on a roof, new boiler, as well as modernize the kitchen and bath(s), puts my cost close to $300,000. That does not meet my definition of downsizing.
In Concord (where I have lived for nearly 40 years), the real estate taxes would $8,472. Utilities are not cheap either. At the end of the day, I am better off staying where I am.
It is a conundrum. I have no mortgage, so my monthly "nut" is about $1,400-$1,500 all in (utilities, taxes, repairs, snow, lawn, etc.). I could find an apartment (and maybe a condo) at that price point, but I would be giving up a lot. While I moan and groan about the yard work, especially in the spring, I also get to sit on my 1,000-square-foot patio and sip a cold beer at the end of a warm summer day.
Some/much of the high housing cost today is the low cost of mortgages (historically). Add to that the limited amount of new supply (the top 20 metro markets are getting 60 to 65 percent of all new construction). Concord and Portsmouth are not in the top 20 markets (Boston is though).
As mortgage rates inch up, now nine years after the bust, housing costs will rise even further. For young people getting the down payment saved is a big task (20 percent of 300,000 = $60,000, plus closing costs, and then curtains, painting, carpeting, etc.).
One factor is reluctance from some younger people to commit to long-term financing. Job uncertainty and/or desired mobility discourage buying with a 30-year mortgage at or near the top of the housing cycle.
I just returned from the spring Counselors of Real Estate conference in Chicago. It is clear that there is no consensus on whether we are at, or near, the top of the cycle. TV and newspapers tout the incredible pricing in the urban and metro markets. But heartland and blue-collar America are still affordable. It is thus the primary real estate metric – location, location, location. While money is cheap today, that can, and eventually will, change. As interest rates go up, the monthly payments jump quite a bit. It is beginning to become uncomfortable to make such a big commitment today.
While the cost of money is part of it and high construction costs are part of it, land availability and costs are a key driver as well. In recent years, there has been more discussion of the "D" word (density). Ten units per acre is more affordable than one or two (or a half). In my own neighborhood, zoned in the '60s, there are many 7,000, 10,000, 12,000 and 15,000 square-foot lots. An acre is 43,560 sure feet. My house and garage have a footprint about 1,800 square feet on a 25,000-square-foot lot. That is a lot of land to mow and gardens to weed.
Recently, the NH Legislature passed laws prohibiting towns from excluding accessory use apartments (aka mother-in-law apartments). The goal is to keep people like me in their houses and provide a revenue stream to pay the high taxes. So this is one tactic. Another is "tiny" homes and "flats" (micro apartments of 275 to 600 square feet). The latter can work for some, but I am not about to squeeze into such a small space. I have "stuff" collected over 50-plus years!
Walking about my 1960's neighborhood, I see many potential small lots for smaller homes of 1,000 to 1,500 square feet. This would require some regulatory changes. But in the South End of Concord, there are 40, 50, maybe 60 potential "lots" that could be created and priced at half or less of the current lot prices (over $85,000 with water and sewer). Again, smaller housing is not for everyone, but in a city with municipal and school taxes rising, adding affordable "at market" housing stock onto existing city streets with water, sewer, natural gas and electricity in place makes perfect sense. Tiny homes and flats can accommodate some of the demand, but there is limited market demand, and their popularity down the road needs to be considered, as they could turn into SROs – single room occupancies (aka boarding houses).
No one of these approaches is going to solve the problem. But for towns and cities where property taxes are unsustainable for existing households, adding newer housing to accommodate empty-nesters and young workers provides more households to balance the municipal and school budgets.
Bill Norton, president of Norton Asset Management and an honorary member of AIANH, is a Counselor of Real Estate (CRE) and a Facilities Management Administrator (FMA). He can be reached at wbn@nortonnewengland.com.