A midsummer day's Red Sox nightmare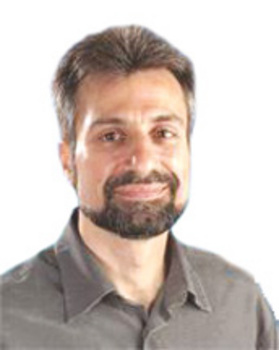 Midsummer is the perfect time for a respite from the realities of life. So as a diversion we'll have some fun over a Red Sox management off-field stumble that rivals the team's on-field performance.
I'm referring to a recent letter sent to season-ticket holders that would better serve as a Harvard case study in how not to treat your customers -rather than its intended purpose. But such a faux pas shouldn't surprise from an ownership group whose idea of football is soccer.
The letter's goal is obvious: The team [product] is struggling and the organization wants fans to stay engaged. The only problem is that the letter appears tone deaf to customer and product attitudes.
The correspondence went immediately awry by noting that they [management] "sensed" that the fans have been touched by the nostalgia of the 100th Anniversary. (I suspect that isn't the prominent emotion fans feel this year.) Management then expressed the hope that this special celebration would continue throughout the year. Translation: expect more silly promotions designed to part fans from their hard-earned dollars.
As a lifelong sports fan, I occasionally enjoy reminiscing. But as a fan my focus is invariably the here and now. What's important isn't the last 100 years but the next 100 days.
Management did admit that the team's play has "tested the mettle of the faithful." Can you say understatement? Still, give them credit for not dodging the obvious. Too bad they went on to stretch the bounds of spin in an attempt to accentuate the positive.
In the letter, Red Sox President Larry Lucchino attested that the team's bullpen has gelled, young players have emerged, and veterans are leading. Well, one for three constitutes Hall of Fame numbers in baseball, but I don't believe that extends to the front office.
As an objective observer, I would offer the following judgment of the Sox: the starting pitching stinks; young players don't often win you championships; and the team seems devoid of leadership.
My suggestion to Mr. Lucchino is not to attempt to blow smoke up your best customers' derrieres. I would further suggest that when you find yourself in a hole it's best to stop digging. Sox owner John Henry evidently missed that lecture at hedge fund school because the letter's next thought has management approaching the earth's core.
It states, "The one constant off the field is that we have had a veritable All-Star Team on the disabled list.
"First, I believe that is an on-the-field issue. That's why you have a bench. And with one of baseball's highest payrolls, management should be savvy enough to have retained capable subs. In other words, don't make excuses for your product's underperformance. Make it better."
But the digging continued with the pièce de résistance in insulting their customers' intelligence. The letter describes Fenway as "A Living Museum" which leads the league in bronze plaques. (At least the organization leads baseball in something.) Lucchino then encourages fans to come to the park early because that is the secret to fully enjoying a sports venue.
Oooh … a secret.
Mr. Lucchino, I have a few questions:
Don't most fans come to watch the team? And notwithstanding the ballpark's charm, isn't it simply a venue for the real product? And lastly, don't you think your customers know how to enjoy themselves? If they don't I have a better suggestion than arriving early at Fenway: become a Yankees fan.
Next column I'll offer what might have been a better marketing approach.
Author, professor, entrepreneur, radio and TV commentator, Tony Paradiso of Wilton is a marketing, management and macroeconomic expert. His website is at tonyparadiso.com.