3 vie for open Senate seat for Nashua wards, Hollis, Brookline, Mason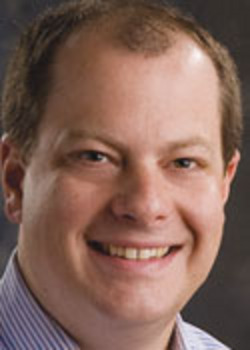 Voters in state Senate District 12 have more choices than their counterparts elsewhere, as three candidates are on the ballot seeking to replace Democratic Sen. David Gottesman, who decided to not seek re-election.
The contenders are Peggy Gilmour, a Hollis Democrat and political newcomer, Brookline independent Betty Hall, a 28-year veteran of the state House of Representatives, and Paul LaFlamme Jr., a Nashua Republican who was a state representative from 2000-04.
District 12 represents Hollis, Brookline, Mason and Nashua wards 1, 2, 5 and 9.
Gilmour, 66, enters the political ring following a 40-year nursing career. She is the retired CEO of Home Health and Hospice Care in Nashua and now works as a healthcare consultant.
As health agency CEO, Gilmour led the drive to finance and build the first community hospice house in Greater Nashua. She has served on a number of statewide and community boards, including the New Hampshire Hospice and Palliative Care Organization and Keystone Hall in Nashua.
Gilmour said she is running for the senate seat because she has the skills and time to do so. For years, she said, many people have been suggesting that she run for public office.
"I know how to bring people together," Gilmour said, adding that she has "a long history of getting people to come together to work for a common goal."
She sees herself as a consensus builder and a good listener who is able to see an issue from a variety of perspectives and quickly get to the heart of the matter.
As state senator, she would promote legislation that increases access to health care, protects the environment and promotes tourism.
She said she is particularly interested in increasing community-based health care, end of life care and elder care.
In addition, Gilmour said she has the background and experience to examine "every revenue source" and "every expenditure" in order to find new sources of income to fund essential services.
"As a CEO, I learned that managing a tight budget or facing a deficit requires finding ways to increase revenue and finding areas that can be cut without compromising vital service," she said. "Our current property tax places a heavy, and inequitable, burden on many of our citizens. As a state, we need to re-examine the way our revenue is structured. I would not support a sales tax, and do not believe an income tax would find enough support to be considered at this time."
As for education funding, Gilmour says she will "take a practical and sensible approach that will be viable."
At 87, Hall is the oldest and most politically experienced candidate.
She served 14 two-year terms in the house and was on numerous town and school district boards over the years.
In 1980, Hall, then a Republican, was first elected to the House. She became a Democrat a few years later in reaction, she said, to "the conservative revolution" in the Republican Party.
Disappointed in recent years with both parties, she declared herself an independent, characterizing herself as a "moderate independent."
She said her strengths are her ability to connect with constituents and her large base of acquaintances across the district.
"I've been around a long time and a lot of people know me, feel comfortable calling me up," Hall said.
Hall said she would bring energy and curiosity to the senate as well as a "big concern for people" and an ability to solve problems.
She and her late husband, Sidney Hall, ran Hall Manufacturing, a Brookline tote bag and stitched products manufacturing company for about 35 years, and after Sidney Hall died, she ran the company alone for another 15 years. She retired about six years ago.
"I find everything a lot of fun to do, even as complicated as it is, and believe me, it's complicated," she said.
If elected, Hall's priorities would be healthcare, the environment, the economy and the electoral process. She is particularly concerned about voting fraud, she said.
She is against funding education as it is now done, strictly from property taxes, and she favors a "pay-as-you-go" approach to spending rather than the current borrow and spend model.
"The problem is complete dependence on the property tax. It's an addiction like tobacco, and if you overuse any one substance, you have the problem of addiction," she said. "The (no broad-based tax) pledge is the cigarette that causes the (addiction)."
LaFlamme, 35, the youngest of the three candidates, traces his political career back to 2000 when he heard U.S. Sen. John McCain speak for the first time.
"He said he wanted to inspire a generation of young people to a cause greater than their own self-interest," LaFlamme recalled. "I took it to heart."
A state representative for four years, starting in 2000, LaFlamme said he wanted to extend the reach of his service.
A Nashua resident who grew up in Hollis and attended schools in the Hollis-Brookline Cooperative School District, LaFlamme said his greatest strengths are an ability to bring people together, to listen and to respect differences of opinion.
He said he is against increasing taxes and debt.
"I will never vote for an income or sales tax," he said, comparing the state's current spending habits to those of a homeowner who "pulls out the credit card to pay the mortgage."
A real estate agent who started his own business and recently sold it, LaFlamme said he would bring his financial management skills to the job.
Likewise, he promised to vote his conscience, even it means going against the tide.
He said he championed a bill to end a state subsidy to the greyhound racing industry, despite the objections of a many in his party. His concerns were centered around alleged mistreatment of the dogs.
Passage of the Greyhound Protection Act, he said proudly, ended a $750,000 state subsidy to the gambling industry. "If I can turn over a few more rocks, I know I can find some more efficiencies," LaFlamme said.
He said he will bring innovative ideas for saving money and generating income to the senate. One example is a telecommuter tax credit that would reward businesses for allowing employees to work from home.
LaFlamme said he also favors an investment in the state's community colleges, commuter rail service to Nashua and beyond, and education spending based on actual, not borrowed, funds.
"Not increasing spending is not the same as cutting spending," he said.
To view information uploaded by candidates in dozens of local races, check The Telegraph's online voter guide at www.nashuatelegraph.com/nhcampaign.
BETTY HALL
OFFICE SOUGHT: State Senate, District 12.
PARTY AFFILIATION: Independent.
AGE: 87.
ADDRESS: 18 Old Milford Road, Brookline.
YEARS OF RESIDENCE: 60.
POLITICAL BACKGROUND: 28 years in N.H. House of Representatives; 9 years on Brookline School Board; 3 years on Brookline Board of Selectmen; 2 years on Hollis Brookline Cooperative School Board; 15 years on Brookline Finance Committee; 10 years on Brookline Conservation Commission; other town groups.
OCCUPATION: Retired owner and operator of Hall Manufacturing, Brookline; former Nashua teacher.
EDUCATION:B.A., Barnard College
AFFILIATIONS: Board of Harbor Homes, Milford Regional Counseling.
MILITARY EXPERIENCE: None.
PERSONAL: Widow of Sidney Hall, had 48-year marriage; 5 adult children; 12 adult grandchildren; 4 great-grandchildren.
WEB SITE: www.bettybhall.com.
PEGGY GILMOUR
OFFICE SOUGHT: State Senate, District 12.
PARTY AFFILIATION: Democratic.
AGE: 66.
ADDRESS: 126 Depot Road, Hollis.
YEARS OF RESIDENCE: 35.
POLITICAL BACKGROUND: No previous elective office.
OCCUPATION: Retired CEO of Home Health & Hospice Care in Nashua; currently a health-care consultant and surveyor for quality assessment and accreditation of home care and community based healthcare agencies.
EDUCATION: RN, Massachusetts General Hospital; BS, MS Boston University.
AFFILIATIONS: Board of directors, New Hampshire Hospice and Palliative Care Organization; board of directors, Quality Care Partners; president, Nutt Hospital Trustees; New Hampshire Catholic Charities, program review committee; past board member, Keystone Hall.
MILITARY: None.
PERSONAL: Married to Dr. David Gilmour; mother of Rebecca and Jonathan; two grandchildren.
WEB SITE: www.peggygilmourforsenate.com.
PAUL LAFLAMME
OFFICE SOUGHT: State Senate, District 12.
PARTY AFFILIATION: Republican.
AGE: 35.
ADDRESS: 28 Lutheran Drive, Nashua.
YEARS OF RESIDENCE: Nashua, 13; Hollis, 21.
POLITICAL BACKGROUND: State representative 2000-04, Executive Departments and Administration Committee 2002-04; State Federal Relations Committee, 2000-02; Hillsborough County Executive Committee 2002-04.
OCCUPATION: Real estate broker with The Masiello Group; former owner, At Home Realty.
EDUCATION: N.H. Technical College; New Hampshire College.
AFFILIATIONS: Member, New Hampshire Association of Realtors; member, Greater Nashua Chamber of Commerce.
MILITARY EXPERIENCE: None.
PERSONAL: Married to Kathy with two children: Julia, 6, and Andrew, 3.
WEB SITE: www.PaulLaFlamme2008.com.