2018 Business Excellence Winner: Phil Emma of New Hampshire Mutual Bancorp
Phil Emma, COO of New Hampshire Mutual Bancorp in Concord, is the 2018 Business Excellence winner in the financial services category for a large organization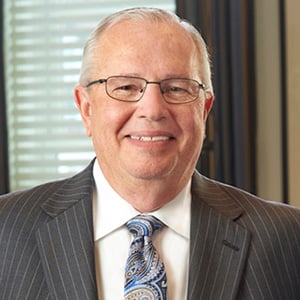 A down-to-earth leader with integrity, Phil demonstrates that success is achieved by being accessible to employees, customers and the community.
Phil's role at the Merrimack has changed significantly from when he first joined as chief financial officer and treasurer in 2000.
As executive vice president, Phil led the Merrimack to uniquely affiliate with Meredith Village Savings Bank under the mutual holding company, New Hampshire Mutual Bancorp. A couple years later, Phil served as the president of a new partner, MillRiver Wealth Management, later joined by a fourth member, Savings Bank of Walpole.
More recently, Phil had been serving as president of the Merrimack — that is until this year, when he accepted a promotion as COO of New Hampshire Mutual Bancorp.