2018 Business Excellence Winner: Michael Peterson of Androscoggin Valley Hospital
Michael Peterson, president of Androscoggin Valley Hospital in Berlin, is the 2018 Business Excellence winner in the healthcare category for a large organization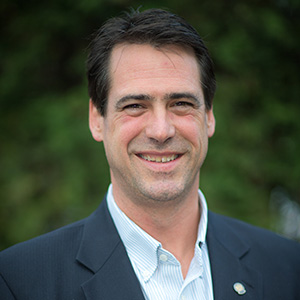 With 22 years of experience in all aspects of hospital and health systems administration, Mike has been an influential force at Androscoggin Valley Hospital.
Since joining the hospital in 2015, he has led a variety of reforms that transformed the organization's financial deficit into a healthy profit margin, at a time when many hospitals in New Hampshire continue to lose money.
At Mike's direction, an integrated team of senior employees and board members embarked on a fact-finding, idea-generating collaboration to help drive the direction of the organization.
When many businesses were expanding their contract employees to avoid paying benefits, Mike eliminated contract positions, helping in the recruitment of permanent employees — a positive impact on the surrounding community that actually reduced the hospital's labor costs.