2016 Business Excellence Winner: Bill Whyte of W.S. Badger Company
Bill Whyte, founder and CEO of W.S. Badger Company in Gilsum, is the 2016 Business Excellence winner in the manufacturing category for a large organization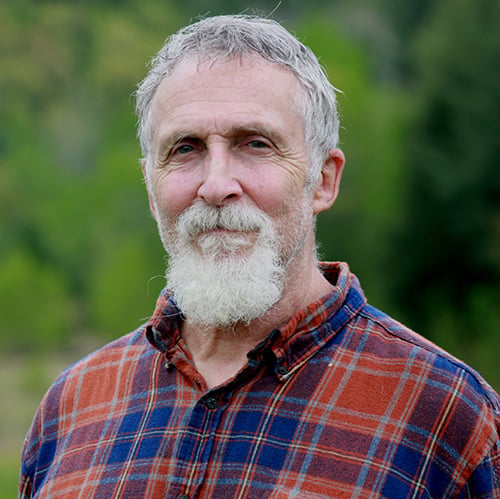 Nominated by: Deirdre Fitzgerald at W.S. Badger Company
Over 20 years ago, a carpenter couldn't find a solution for soothing his chapped, cracked hands after working outside during the harsh New England winter. So he decided to cook up a recipe in the family kitchen using natural ingredients, and the result was Badger Balm for Hardworking Hands.
That carpenter was Bill Whyte, who, along with his family, started the W.S. Badger Company in the backroom of his home in Gilsum.
Employing just a few people for many years, Badger has now grown to a team of 90 who formulate, manufacture and ship over a hundred all-natural and certified-organic body care products to customers in 26 countries.
Bill's philosophy – that kindness is an approach to doing business – is apparent at W.S. Badger Company.
Since 2000, every day Badger employees come together at noon to enjoy a free and organic home-cooked lunch prepared by two cooks. The paid half-hour helps foster connections, build relationships and promote fun.
And for nine years, Badger has offered its Babies-at-Work program, which allows employees to bring their infants with them to the workplace, with two hours per average workday set aside for the care of the child.
W.S. Badger also pushed for passage of Benefit Corporation legislation in New Hampshire, and registered as one of the first in the state, with the mission of putting social and environmental goals ahead of profits.
But through Bill's leadership, W.S. Badger has managed to achieve both.
Badger donates 10 percent of pre-tax profits to nonprofit organizations that focus on the health and welfare of children. It also matches employees' donations up to $100 and makes a $50 donation in their name on their birthday.
On top of that, employees receive yearly profit-sharing based on 7 percent of profits — done not as a percentage of annual salary, but as a total amount divided equally amongst all employees based on hours worked in a year.
As nominator Deirdre Fitzgerald writes: "The company's success and ability to remain strong is a result of Bill and his family's kindheartedness, vision and principles, which are the foundation for everything Badger does."