2015 Business Excellence Winner: Brian Frankenfield of LTC Partners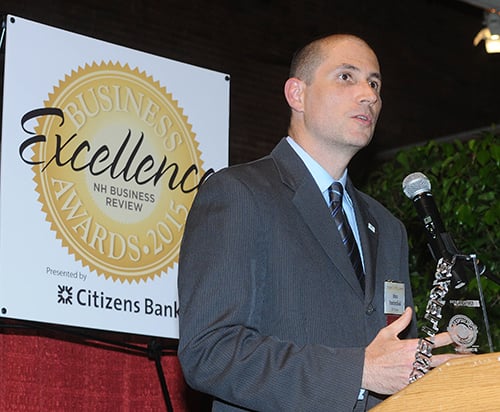 Nominated by: Jon Beam of LTC Partners
Brian Frankenfield was instrumental in building up LTC Partners' second line of business.
Initially, LTC Partners was established to serve as the administrator of the Federal Long Term Care Insurance Program.
Brian served as the creative engine for a large portion of the effort to also administer BENEFEDS, the online exchange and service platform through which 2.5 million federal employees manage their dental and vision insurance coverage.
Brian led the business to meet some of the highest service and quality metrics in the volunteer benefits industry, in spite of staying the lowest bidder on the Federal contract. And the BENFEDS business has grown every year; now employing approximately 150 workers.
Brian also is a certified AchieveGlobal instructor, and has taught entry-level and mid-level associates soft-skills such as building team pride and purpose, leading meetings, successfully delegating and prioritizing tasks.
One of his biggest achievements is his leadership of the Charitable Giving and Community Engagement program. Under his leadership, LTC Parners has given donations to or sponsored volunteer efforts for over 125 charitable organizations.
Two years ago, Brian championed and received corporate approval for "Donate for Jeans," which encourages employees to donate to a democratically chosen charity of the month in return for semi-casual dress Thursdays.
Currently, Brian is driving the approval process for a new program to provide employees with volunteer days off.
As his nominator sums up perfectly: "Brian is passionate about finding the win-win between achieving business results while serving the community and building a better world."