'13 should be a luckier number than '12
2013 should be an improvement over 2012, but will it be marginally or substantially better?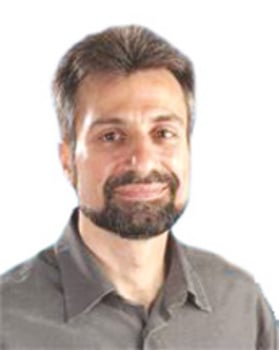 With the new year days away, columnists usually choose one of two options: recap the old year or assess the prospects for the new one. I'll go with the flow of this issue and look to 2013. Besides, 2012 is hardly worth recapping. Between the incessant election propaganda and the barrage of warnings regarding the perils of the fiscal cliff, the State Department may have to broaden its definition of torture.
My expectations have been for 2013 to be an improvement over 2012, but will it be marginally or substantially better? To weigh the probabilities of the two outcomes, let's review the likely major economic drivers.
Courtesy of Washington, the year begins with a major headwind. As each side has waited for the other to blink, political ineptness has reached new heights. Earth to Washington: every rational citizen is suffering a blinking fit. Swallow your pride, for once forget about your re-election prospects, and find compromise.
Hopefully a solution will have been found by the time this appears in print. But even if they continue to bicker into next year, the worst aspects of the fiscal cliff will be resolved or kicked down the road early.
Given this, I don't expect it to cause a sustained economic drag. Still, look for a slower start than would have otherwise occurred, with first-quarter GDP remaining below 2 percent.
But who knows what other messes Washington will create? If I were a proponent of a glass half full, I might list Washington as a positive. However, that would require not only a hopeful mentality, but a complete abandonment of rational thinking.
No, Washington as usual threatens to be a drag – but how much of one?
Look for the negative impacts of Obamacare to manifest. And I doubt any major tax reform or an agreement on any substantial stimulus will be forthcoming. I'll be moderately positive and say that Washington will be a wash.
Conversely, Europe will continue to be a laggard. While Greece may officially implode in 2013, it's doubtful that it will cause much of a ripple. The bigger problem is Spain. If its focus on austerity causes an unmanageable level of civil unrest, all bets are off.
Following in the footsteps of the Federal Reserve, the European Central Bank has backstopped sovereign bond prices. This has done nothing to solve the underlying problem, but it has greatly relieved the short-term pressures.
Look for Europe to stabilize but remain mired in a shallow recession at least through the first part of the year.
Domestic unemployment is still elevated, but heading in the right direction. The Fed is bent on igniting the jobs market, but its policies will have little effect. Look for unemployment to continue to decline in baby steps.
On the positive side, the real estate market is en route to recovery. If the progress continues — as I suspect it will — it will be a huge boost to the economy. Not only will it enhance the overall wealth effect, but it will help spur new construction.
Internationally, China's economy appears to have bottomed. The leadership transition creates some uncertainty, but the early signs are encouraging. With Europe's economy stagnant, China will need to grow domestic consumption. It will also need to avoid a bursting of its own real estate bubble.
Look for positive outcomes in both areas. Although China is not without its problems, it will be a positive contributor to global economy progress.
Prediction for 2013: As the year progresses the economy will gain momentum. Look for GDP in the range of 2.5 percent.
Tony Paradiso of Wilton is an author, professor, entrepreneur, radio and TV commentator. His website is www.tonyparadiso.com