Work-based learning: definition and impact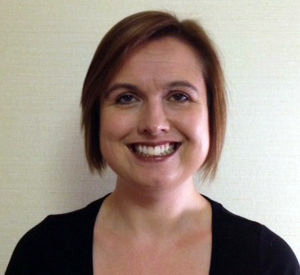 In "The Intern," retired 70-something Robert De Niro becomes a "senior intern" at a trendy Internet retail startup, while in "The Professional," a young Natalie Portman learns the finer points of the hitman's trade under the reluctant tutelage of pro Jean Reno.
Both effectively learn the tools of the trade through these on-the-job experiences, but the films do little to help viewers sort out the differences between experiences commonly referred to as internships, apprenticeships, co-ops, and other programs that fall under the heading of "work-based learning."
The increase in work-based learning opportunities around New Hampshire, including those coupled with community college academic programs, is an encouraging example of the strong partnerships between education and industry, and the focus on retaining top talent by giving students exposure to our state's wide range of career opportunities.
The National Skills Coalition broadly defines work-based learning as "a type of job training that combines on-the-job and classroom instruction." The overall work-based learning definition is an umbrella for a multitude of different terms and experiences. One constant is the fact that work-based learning can have many benefits for the mentored student and for the employer.
To better understand work-based learning, here is a run-down of what some of these terms typically mean.
A registered apprenticeship is a work-based learning model in a specific occupation that is driven by an employer. There are five components of a registered apprenticeship as defined by the U.S. Department of Labor. Every registered apprenticeship begins with business involvement and each program involves structured on-the-job training, together with related instruction. Each apprentice receives rewards for skill gains with a graduated pay scale correlating to their increasing skill level, and upon completion of the program receives a national occupational credential, which is a certificate of proficiency in an occupation that is recognized across the U.S.
There are many registered apprenticeship programs in New Hampshire. For example, Core Physicians (an affiliate of Exeter Health Resources) offers medical assistant office specialist registered apprenticeships that the employer developed with Great Bay Community College. Hypertherm and Dartmouth-Hitchcock also offer registered apprenticeships.
(For information on the Apprenticeship USA-NH Expansion Grant awarded to the Community College System to expand registered apprenticeships in the advanced manufacturing, IT and health care sectors, contact Emily Melhorn at emelhorn@ccsnh.edu.)
Internship opportunity
An internship provides an opportunity for work-based learning without the intern being obligated to work for that organization beyond the internship experience. Internships can be paid or unpaid, full or part time, and their focus may not necessarily be on one particular occupation in a company.
For students, internships can be a great opportunity to get real-world experience in a number of areas, and may also be coupled with college credit. For employers, internships can be a way to identify potential future hires.
Within New Hampshire there are many internship opportunities through companies, nonprofits, even colleges. Companies in many sectors provide internship opportunities for community college students across the state every year. (For more information and a listing of some of the available internships in New Hampshire, go to stayworkplay.org/internships.)
Work-based learning
An extended learning opportunity (ELO) is a broad term defined by the NH Department of Education describing the student's education taking place in a nontraditional setting, with learning occurring through a number of different methodologies.
ELOs at the high school level can include community service, independent study, online courses, performing groups, private instruction, cooperative education programs as well as high school internships and apprenticeships that may not be registered with the U.S. Department of Labor.
Co-ops are typically work-based learning models in which students are employed by local companies to obtain structured on-the-job training to complement the related instruction they are receiving in the classroom.
Work-based learning allows students of all ages to get an insight into a career or occupation which can be a key step in the pathway to a fulfilling career. We encourage employers to consider offering work-based opportunities, and New Hampshire's community colleges can provide assistance in helping structure these to make them mutually beneficial to employers and participants.
Charlotte Williams is workforce development administrator for the Community College System of New Hampshire.