Why having your own storage cloud can be a good thing
Poor understanding of the risks regarding the practices of public cloud storage could be expensive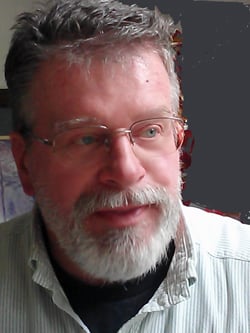 When people use a public cloud for data storage, they usually don't know where the provider's "bit barns" are located. Not knowing may be OK for storing photos of your cat, but your perspective may change a bit when it concerns storing your business data.
Why? Business data generally has a higher economic value than photos of your cat, and depending on the type of data, there may be a plethora of security, governance and compliance requirements that need to be met when storing that data.
A survey by Perspecsys of 125 attendees at the most recent RSA security conference revealed that 57 percent of the respondents "don't have a complete picture of where their sensitive data is stored." Some 48 percent said they "don't have a lot of faith in their cloud providers to protect their data." Only 16 percent actually knew where all of their "sensitive structured data" is stored. And just 7 percent knew the location of all of their "sensitive unstructured data."
Structured data is usually contained in database systems where there are presumed to be adequate access controls. Structured data typically represents less than 20 percent of the data stored in any organization. Unstructured data includes video and audio files, photos, presentations, office-type documents, like text files and worksheets, PDF files, scanned images, log files, and machine-generated data files.
Unstructured data represents the bulk of data in any organization, and it is growing 10 to 50 times faster than structured data.
Poor understanding of the risks, lack of planning and a certain amount of ignorance regarding the practices of public cloud storage providers could create a really bad and possibly expensive scenario for some organizations.
So how do you avoid the pitfalls of public cloud data storage and still have access to the low-cost, capacity storage you need for your unstructured data? The answer is to create your own local data storage cloud.
A local data storage cloud sounds like an oxymoron. After all, public cloud data storage providers, like Amazon Web Services, can offer low-cost data storage by leveraging tremendous economies of scale. So how can an organization build its own local data storage cloud in an economically efficient manner?
The answer is to start with an appropriately sized storage cluster using software that is compatible with Amazon's Simple Storage Service. Why Amazon? Well, with over 2 trillion objects stored, it is the de facto standard for storing data in the public cloud. Standards are important in data storage, even de facto ones established by customers in the marketplace.
Organizations that already use public cloud data storage may not realize they can operate their own private storage cloud that can scale from tens of terabytes to hundreds of petabytes on a pay-as-you-grow basis. Software to build private data storage clouds is available from vendors that specialize in object-based storage, which is a type of cloud storage offered by public cloud storage providers like Amazon Web Services.
Object-based storage (OBS) is easier to manage than traditional file storage devices. It is also less complicated and less expensive to own than storage area networks. OBS is cost-efficient because you can build it using industry standard, commodity storage servers from multiple vendors.
With OBS, you don't have to buy more storage capacity than you need to get started because you can incrementally add more storage to your private cloud when you need it.
When you deploy a private storage cloud you have the benefit of operating your own low-cost, capacity storage that is completely under your control. You will know where you data is stored and who is accessing it. And by using Amazon Web Services' Simple Storage Service-compatible OBS software to build it, you can choose from hundreds of applications and data management solutions that support what's known as AWS S3. Compatibility with AWS S3 makes your investment in a local data storage cloud more valuable to your organization.
Tim Wessels, founder of West Rindge-based MonadCloud, designs and builds data storage clouds. He can be reached at 603-899-5530 or twessels@MonadCloud.net.