Which social media fits you?
Before you budget your next campaign, consider where your message would have the biggest impact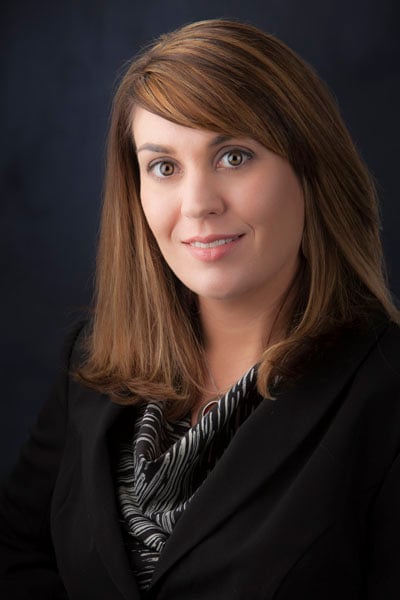 It seems that every time a new social media platform starts gaining mainstream popularity, whether it's featured on "Good Morning America" or mentioned by your 17-year-old, businesses start questioning whether they should shift focus or put their time and budgets into it.
But before you budget for your next campaign, take some time to really consider what's going to work best for your prospective clients and where your message would have the biggest impact.
Facebook
Facebook is still the behemoth of social media channels. Nearly everyone over the age of 25, and their parents, and sometimes even their grandparents, has an account on Facebook. But they don't just have an account – they are the most actively engaged of the audiences on any social media channel.
Facebook performs best for organizations looking to reach and engage with a target audience of 25-to-55-year-olds, and women are more actively engaged than men. It also performs best for organizations that can commit advertising dollars to on-site ads, to build their audience and drive traffic to their page or website.
Facebook has developed an advertising platform that is hard to beat if you're looking to reach people based on who they are, what they're interested in, where they live, or which other businesses and organizations they follow.
LinkedIn
For a company or organization looking to reach a business-to-business market, this is the place, as 28 percent of all U.S. adults use LinkedIn, but only 13 percent of users check their accounts daily.
It is, however, a great place to research your target audience, find contact information for the decision-makers you need to connect with and build credibility and awareness by submitting blogs and related content through your profile updates and targeted discussion groups.
What many organizations find is that LinkedIn ads do not perform as well as they do on other channels, simply because the professionals they're targeting may not be actively checking their accounts and may not see the ads.
The one exception to this is LinkedIn's recruiter advertising platform. They have done an exceptional job of building a platform that allows job recruiters, for a fee, to target and connect directly with professionals who meet certain job search characteristics. It can work wonders for companies and organizations looking to hire.
Twitter
Need to reach a tech-savvy audience, get your message in front of the media, or connect with high-profile business leaders, politicians, marketing & PR professionals, or Millennials? This is where they are.
Having a strong strategy in place will allow you to tailor your messaging, and the amount of time you spend, on the activities that will put you in front of high-quality audiences. It is a great place to post content that lead users back to your website, such as blog posts, reports and case studies.
Twitter is very strong in activity and engagement. There are currently 52.7 million Twitter users in the US and 46% of users check in at least once per day, and the average user spends 170 minutes per month on the channel.
YouTube
YouTube is an excellent platform for businesses and organizations that have a more complex story to tell, those that need to provide some level of education to prospective customers, or those that need to stand out from the crowd with a splashy visual message. Since YouTube is owned by Google, YouTube videos are pulled into Google search engine rankings based on the video's title, description, keywords and level of activity.
YouTube reaches across the most sought-after demographics – 81.9 percent of teens, 72 percent of Millennials, 58 percent of Generation Xers, and 43 percent of baby boomers use it. The Adwords advertising channel is built into YouTube's platform, so you can target your videos to users based on their interests or what they're searching for within the paid advertising campaigns.
Google+
It's not generally worth the time and effort to try to engage with users here, but most businesses and organizations should at least have an updated and active profile to take advantage of Google's location-based search listings.
Pinterest, Instagram and Snapchat
Is your brand, service or product line highly visual? Does it appeal to a young or female audience? Then one or more of these channels may be a great fit for your organization. The biggest differences are in their demographics. Snapchat skews very young – core users are between 13 and 17 years old. Pinterest tends to fall on the other end of the spectrum, with 85 percent female users, 81 percent of whom are between 25 and 54. Instagram owns the middle of the age and gender spectrum, with its highest percentage of users between 18 and 35 years old.
The ideal strategy on any of these image-sharing social media channels is to deliver a highly compelling visual message that will drive users to click through to your website or spread your message to their friends.
Melissa Albano-Davis, principal of Grapevine Marketing, can be reached at 603-685-4782, ext. 101 or through grapevinemktg.com.