When opportunity knocks
How website issues could be costing you a fortune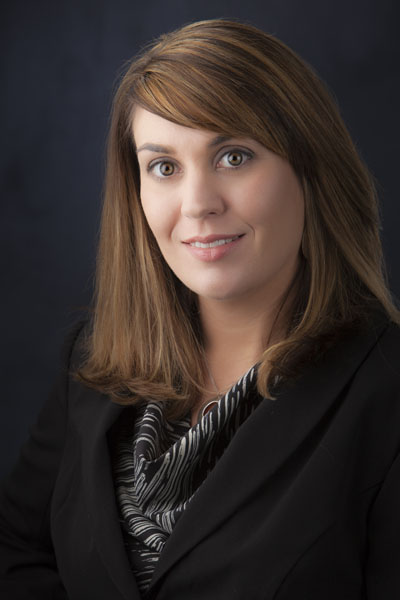 Every business has an opportunity cost: the expense associated with lost opportunities – the deals that didn't close and the prospects who walked right by your storefront or were turned off by your website or salesperson. The customers that were in a position to buy from you but ultimately did not.
While there will always be prospects who don't buy for one reason or another, the key is reducing these opportunity costs to their lowest point, in order to increase your sales and profitability, and take advantage of every possible opportunity.
We meet with business owners regularly who consider their websites "good enough." They have a presence; it is clean, contains updated information and has contact information to reach them. But when asked how much business they are generating through that website, the answer is often very little or none that is trackable. This is where the potentially huge opportunity cost comes into play.
According to Adweek, 81 percent of shoppers conduct online research before buying. Of those shoppers, the activities they are most likely to conduct are: searching for the product or service on a search engine; reading user reviews; visiting multiple websites; reading product information; and comparing prices. If they do not find your website in these searches, or they are turned off by the experience they have on your website, or if they are frustrated with not being able to easily find the information they're looking for on your site, or concerned about your company's reviews on third-party sites, they are likely to click the back button and seek out one of your competitors.
Thus, opportunity cost comes into play.
I am currently expecting my first child in the fall, and have spent countless hours conducting my own research on nearly every product and service I'll need for the baby. As I was going through this process, there were a few things that each search had in common, which are the most common steps taken by consumers for any important purchase:
• Conduct a search on Google, Yahoo or Bing (I used Google, as do 78 percent of all Americans).
• Scan page one search results, starting at the top of the list to find the title and description that best matches my search.
• Visit two to three websites that are the best match for my search.
• Review the website for key information and credibility.
• Find the information I'm looking for on the website. If the information I'm personally looking for isn't available or easy to find, I will likely not bother contacting them to get my questions answered. I don't have time for that, and there are many other options to choose from in the search listings.
• Compare the website with the other sites I'm reviewing and narrow down my list to a final one or two options.
• Ask friends and family members if they have experience with either of the options I'm considering (by calling or texting them directly, or posting a request out to my entire network on Facebook).
• Contact the companies I've narrowed my list to, or finalize the purchase online. This is also where things can go wrong. If I contact a service provider such as a pediatrician, I expect an answer within one business day. If I make an online purchase, I expect a simple purchase process and an automated response confirming my purchase and letting me know when it will be delivered. If no one is available to respond to these requests, or the automated systems aren't working properly, then there's still a good chance that I'll walk away and choose the other provider or company that I had been considering.
The point of all of this, for any business or organization, is that there is a huge potential opportunity cost associated with a lack of understanding of the power of your website.
Often, business owners fail to consider the potential revenue and profits they would see from making an investment in a system that has the potential to grow their business tremendously. Or they choose a less expensive option that doesn't include the tracking, conversion and automation systems that are crucial to understanding what a prospective customer is looking for, or how they are interacting with your content. Next time you're considering an investment to grow your business, consider the opportunity cost of your current website and marketing programs, and be sure to address these needs with your provider. You'll be pleasantly surprised at the positive outcome this could deliver.
Melissa Albano-Davis, principal of Grapevine Marketing, can be reached at 603-685-4782, ext. 101 or through grapevinemktg.com.