When it comes to hiring, spring has sprung
The N.H. market is reaching a point where employers are getting aggressive about job creation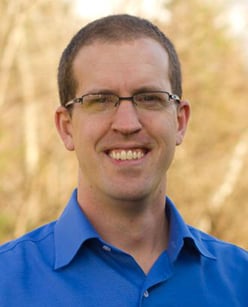 Spring took its time coming this year, but with the first quarter of the year now behind us, we can make some pretty solid predictions about how the market will perform in 2014.
There are a variety of economic indicators we can look at, but when it comes to hiring, spring truly has sprung. The employment climate is warming up, even if the weather outside is no indication.
Let's take a look at the numbers.
As of the end of March 2014, New Hampshire's unemployment rate is at 4.7 percent, down from 5.4 percent a year ago (or a collective 13 percent improvement). The Granite State ranks eighth among U.S. states and is currently outpacing all northeastern states, with the exception of Vermont. Our regional labor forces have grown most significantly in Manchester, followed closely by Nashua and Portsmouth.
Even more compelling is the sector breakdown that shows employment increases are taking place. For the first time in four years, employment is up in the manufacturing sector. While it's a modest increase – 0.5 percent – the fact that this sector is recognizing growth is a tremendously positive sign.
Factor in significant employment-level increases in leisure and hospitality (5 percent), professional and business services (6.1 percent), and information technology (8 percent), and the picture is even rosier.
Each of these sectors is a particularly strong indicator for future growth.
Energetic buzz
I'm particularly excited because these sectors reflect the health of the local economy in three significant ways:
1. Consumer confidence is high. Spikes in leisure hiring typically don't occur unless a sizable increase in luxury spending takes place. That means more people are working and making more money to spend on non-essentials.
2. Business is spending. The primary driver for increases in professional and business service hiring is increased demand for services that support business growth. This is a very positive sign for current stability and future growth.
3. Innovation is creating jobs. Throughout the downturn, we've consistently seen an unhealthily large percentage of hiring for necessity, maintenance and survival. But now, increases in information technology hiring point to new product development and new market penetration. It's clear that we're reaching a point in our local market where employers are getting aggressive about job creation for the purposes of growth and expansion.
Numbers aren't the only story. There's an energetic buzz in the New Hampshire business community.
Discussions with employers and local professional groups continue to focus more and more around things like recruitment and hiring, workforce retention and compensation strategy — topics often absent from conversations in recent years.
Add to that the skyrocketing temporary employment rate. Some reports indicate quarterly increases in local temporary employment of 25 to 50 percent (the range due to a number of variables in how organizations classify "temporary employment"). Regardless, the trend draws attention, at the very least, to the notion that employers are doing what's necessary to keep up with client demand for products and services.
While statistical and environmental indicators don't paint a unilaterally positive picture, and the numbers we are experiencing certainly aren't unprecedented, the modest growth we're seeing has been consistent for the last 12 to 18 months. This gives us an overall optimistic near-term future to look forward to. The rest of 2014 will tell an interesting story as to whether we can expect these trends to continue in years to come.
Jason Alexander is managing partner of Alexander Technology Group, KBW Financial Staffing & Recruiting, and The Nagler Group, all based in Bedford.