What happens when home values start falling?
There will be pressure on local tax rates and revenues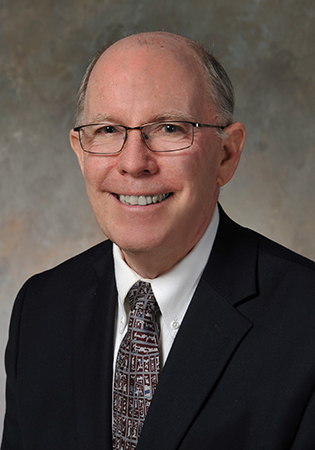 I recently spent time canvassing for a friend running for an at-large seat on the Concord City Council. It was fun to chat and visit with neighbors. We just do not see each other that much since our kids have grown up and moved away.
A City Council election is local. There are five candidates for one spot. Some are more experienced than others. But here in 2019, the good news is that there are five candidates. Over the years, I was asked to run for City Council several times, but as a commercial real estate guy, I had many planning and zoning board meetings in numerous communities, which meant I would miss too many meetings, hearings and committees. I do get to council meetings a half-dozen times a year. I admire those who are dedicated to making local government work. It takes time, energy and focus.
Today, there is less willingness from employers to encourage employees to take on such extra activities. In the 1980's, when I worked for a bank, we were encouraged to work in our home communities. We just do not see much of that today. The point being, we need the best and brightest working for us at all levels of government (including the White House)!
Here in New Hampshire we are seeing droves of possible presidential candidates coming to our Main Streets. Both the Democrats and Republicans are fracturing their chances of winning the White House. The only way to beat a sitting president is to pick the best possible candidate early and make sure they do not have any skeletons in their closet. By having so many candidates out so early, locals will pledge support right out of the box. If a strong candidate (one in each party) does not emerge soon, the sitting president will likely coast to the finish line.
Of course, it is town meeting time too. Local budgets, municipal and schools, are in the forefront. Real estate taxes are significant here in New Hampshire with no broad-base sales or income tax. Many folks will be surprised to learn that there is now a $10,000 cap on their deductibility of local taxes on their federal return. (The standard deduction has been increased to $12,000 for individuals and $24,000 for couples).
A pending concern is the current very high prices of single-family homes. For those of us with multiple decades in the real estate sector, we can see a correction coming. Towns have been benefiting from rising assessed values over the past nine years, and when these values ultimately deflate, it will put serious pressure on tax revenues and, ultimately, tax rates. Note, this is a phenomenon only in the southern and central parts of the state. The housing values in Coos County have been relatively flat, resulting in their tax rates climbing dramatically.
Local and national politics are brewing. At the State House, the governor has presented his budget (along with his pledge "no sales or income tax on my watch")! Now the Legislature will begin to do its thing. There are several budget pushes beyond annual inflation. Healthcare, homelessness, opioids, school budgets, rising special ed costs, low funding of post-secondary education, workforce housing, skilled labor – the list goes on.
While the national goal is 2 to 3 percent annual GDP growth, with all the needs, that is actually somewhat anemic. The economy likely needs to expand at 3 to 4 percent on a steady basis to absorb all the cost drivers.
And then there is the aging of the population. Yes, the boomers will retire with great wealth (not all of us, but many), but the entitlement costs will balloon too.
The key is productivity gains. In the '80s, '90s and early 2000s, bigger, faster, smarter computers drove productivity gains annually. That has flat-lined here in the U.S. In fact, some say we are backsliding.
A decade ago, the theory was the U.S. would lead the global economy with its entrepreneurial spirit, top-shelf marketing, technology enhancements and as the global startup haven. That has not come to pass at the levels projected.
If we truly are going to make America great again, we will need to kick-start GDP growth in several meaningful sectors. Alas, this is easier said than done.
Bill Norton, president of Norton Asset Management and an honorary member of AIANH, is a Counselor of Real Estate (CRE) and a Facilities Management Administrator (FMA). He can be reached at wbn@nortonnewengland.com.