Wanted: Business Excellence Awards nominees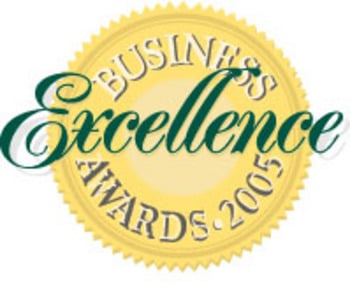 New Hampshire Business Review is seeking nominations for the third annual Business Excellence Awards, which are designed to honor businesspeople who are seldom recognized — owners and operators of the state's small businesses.
Business Excellence Awards will be given in 14 categories: Real Estate, Construction, Technology, Financial Services, Retail, Transportation, Hospitality, Health Care, Law, Business Services, Non-Profit, Manufacturing, Communications and Public Service. Nominees should be the owners of a business with 100 employees or fewer who have displayed imagination, industriousness, innovation and achievements in their career.
The awards ceremony will be held from 5 p.m. to 7 p.m. Oct. 12 at The Event Center at C.R. Sparks in Bedford. Proceeds from the event will benefit CASA of NH, an organization that provides volunteers to serve as advocates for abused and neglected children in the New Hampshire court system.
"Last year, we honored 13 Business Excellence Award winners and inducted three prominent businesspeople into the New Hampshire Business Review Business Excellence Hall of Fame," said Jeff Feingold, the newspaper's editor. "Over the past two years, the awards have been presented to small-business owners from communities around New Hampshire, from Berlin to Walpole to Manchester to Nashua, making this a truly statewide event."
The deadline for nominations is Aug. 26. A panel of business leaders will select the winners in early September. To obtain a list of previous winners and nomination forms, call (603) 624-1442, ext. 18, or e-mail bizawards@nhbr.com. Nominations also can be made on line at www.nhbr.com. Click on the Awards icon. Event sponsors include Laconia Saving Bank, PSNH, New Hampshire Public Television and NH Public Radio.