UNH study: Angel investments up in 2012, but not by much
In 2012, total angel investments in the U.S. totaled $22.9 billion, up 1.8 percent from 2011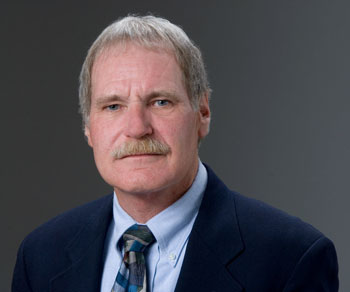 The angel investor market continued to gain in both the number of investments and the amount invested in 2012, although at a moderate pace, according to the latest figures from the UNH Center for Venture Research.
In 2012, total angel investments in the U.S. were $22.9 billion, up 1.8 percent from 2011, when investments totaled $22.5 billion, according to the center's 2012 Angel Market Analysis.
The total number of investments made in 2012 also increased at about the same pace. According to the analysis, 67,030 entrepreneurial ventures received angel funding in 2012, up 1.2 percent over 2011.
The report also found that, while the number of active investors dropped significantly in 2012 from the previous year, those who did invest were making bigger investments.
There were about 268,000 individuals making investments in 2012, a 15.8 percent decline from the previous year. But, he analysis found, the average investment rose nearly 21 percent from $70,690 in 2011 to $85,435 in 2012.
"These data indicate that while fewer angels were active investors in 2012, those who did invest have increased their individual investments substantially," said Jeffrey Sohl, the center's director. One possible reason he cited for the decline in the number of angels was "the robust returns in the public equity markets," into which some angels may have reallocated their portfolios.
But there was bad news for startups: Angels decreased their investments in companies in the seed and startup stage in 2012. Some 35 percent of investments went to startups, compared with 42 percent in 2011. There was also a decrease in early-stage investing, which took 33 percent of the investments (compared with 40 percent in 2011). Accordingly, expansion financing increased significantly in 2012, from 15 percent of all deals in 2011 to 29 percent in 2012.
"This decrease in seed/start-up stage is of concern, since that is the stage of need for our nation's entrepreneurs," said Sohl.
The report also found that the share of women angels increased significantly in 2012. In 2011, women angels represented 12.2 percent of the angel market, but that percentage almost doubled, to 21.8 percent, in 2012. Of the entrepreneurs seeking angel investments in 2012, 16 percent were women, and of them, 25 percent received an investment, which was above the market yield rate of 21.3 percent.
The sectors that received the most investments were software (23 percent of total angel investments in 2012); health care services and medical devices and equipment (14 percent); retail (12 percent); biotech (11 percent); industrial/energy (7 percent); and media (7 percent).
Other noteworthy findings from the report:
• Angel investments created about 274,800 jobs in the U.S. in 2012, working out to 4.1 jobs per investment
• The average deal size was $341,800 and the average equity received 12.7 percent
• Minority angels accounted for 5 percent of the angel population and had a yield rate of 18 percent, roughly on par with the market yield rates
To view the report, visit /content/uploads/data-import/9e3e6bec/2012analysisreport.pdf