UNH alum donates $50,000 to support Entrepreneurship Center
Money will launch two new programs for students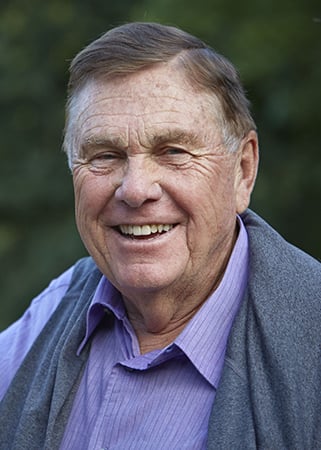 A University of New Hampshire alumnus has donated $50,000 to the University of New Hampshire's Peter T. Paul Entrepreneurship Center.
The money, donated by Harry Patten, a 1958 UNH graduate, will be used to launch two new programs – Paid Student Internship at Startups and i2 Passport.
The internship program will provide an experiential learning opportunity over a 10-week period in the summer of 2017. Students will receive a stipend of $4,500 and get hands-on experience working at a start-up company with its founder or co-founder. Priority is given to UNH alumni start-up companies.
The Idea and Innovation Passport (i2 Passport) is designed to drive voluntary activity and event engagement by all undergraduate students in the areas of ideas, innovation and entrepreneurship with the reward of winning money to help pay off student loans. "Visa stamp" credits are awarded to students for each identified activity in which they participate. In the pilot year, the student with the most credits will win $8,000 to help pay off student loans. All students who reach a minimum level will be entered into a drawing to receive $3,500, and students who are first-generation college students can also be entered into a drawing to win $3,500.
"This gift funds an important expansion of our mission to include experiential learning for students' understanding of ideas, innovation and entrepreneurship," said the Entrepreneurship Center's director, Ian Grant. "We recognize that not all students have the 'a-ha' idea right away and/or they want to learn about and understand the inner workings of a start-up and help in the building process."
Patten is the owner, chairman and founder of Williamstown, Mass.-based National Land Partners LLC, a land sales company that to date has sales of over $1 billion, along with NLP Finance LLC, a mortgage servicing company, and NLP Homes LLC, a home building company.