UK sustainable investment firm to acquire New Hampshire-based Pax
Deal 'puts us in a nice situation for expansion,' says Portsmouth-based firm's CEO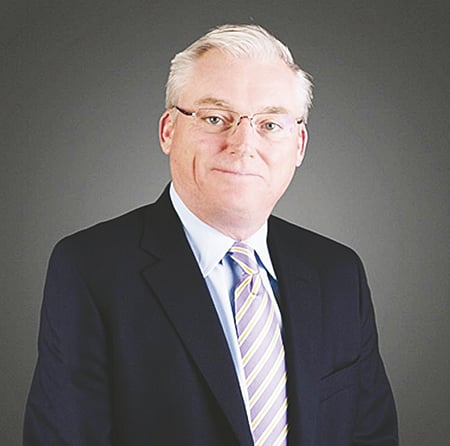 Pax World Management, the Portsmouth-based firm that essentially created the sustainable investment industry, has agreed to be acquired by Impax Asset Management, a larger UK-based socially responsible investment firm, for at least $52.5 million, with a total eventual payout of $90 million, subject to Pax's performance, the companies announced Monday.
The deal, which is set to be completed by the end of February, would result in a company with some $13.4 billion under management. None of the 45 employees at Pax's Portsmouth office will lose their job, said Pax CEO Joe Keefe, who added that he and other key management would sign contracts that would keep them on for three years.
In a disclosure statement on its website, Impax indicated the Pax executives will receive new bonus and incentive rewards.
And while Pax World will be renamed Impax Investment Management (US) LLC, its funds will keep their Pax branding name, along with their social investment goals and strategies.
"We will keep doing what we have been doing," Keefe said. "There won't be any changes to the funds. I think this puts us in a nice situation for expansion."
That's because the synergies don't involved consolidation of function but complementary strengths, he said.
Pax, founded in 1971 with an initial $100,000 investment is a pioneer of sustainable investing. Since then, it has grown into a family of funds that manage some $4.5 billion in assets, mainly catering to individual investors in the United States.
While the funds all conform to various sustainable goals, some funds are geared toward more specific policies and constituencies, such as the Ellevate Global Women's Index Fund and the Pax Global Environmental Markets Fund.
Impax, which started in 1998, has $9.4 billion in assets under management, has a more European bent, marketing mainly to institutional investors, including pension funds, foundations and university endowments.
Interest in sustainable investment has increased on both fronts, Keefe said.
Pax's managed assets, for instance, have increased 70 percent since 2012. Such growth has led to mergers, which meant that Pax, as a pioneer was "getting a lot of attention during the past year," said Keefe.
Despite the similarity in names, Impax and Pax are unrelated, though they do share much the same sustainable investment philosophy. Indeed, they have already collaborated for more than a decade in designing, launching and managing the $511 million Global Environmental Markets Fund.
Under the deal, discussions about which began in April, will acquire 83.3 percent of Pax from existing shareholders, principally the Shadek family. Pax will retain control of the rest.
Impax would add to its payment if Pax's managed assets grows above $5.5 billion. If they reach $8 billion by 2020, the extra payment will total $37.5 million, with s $10 million interim payment if the targets were met early.
The Pax board still must approve the deal, and a proxy spelling out details will be released soon, Keefe said. The matter will be voted on at an Oct. 18 meeting.
"We think this will benefit our shareholders many times over," said Keefe. "We are very excited. The people at Impax share our values."